Pecan Pie
November 2022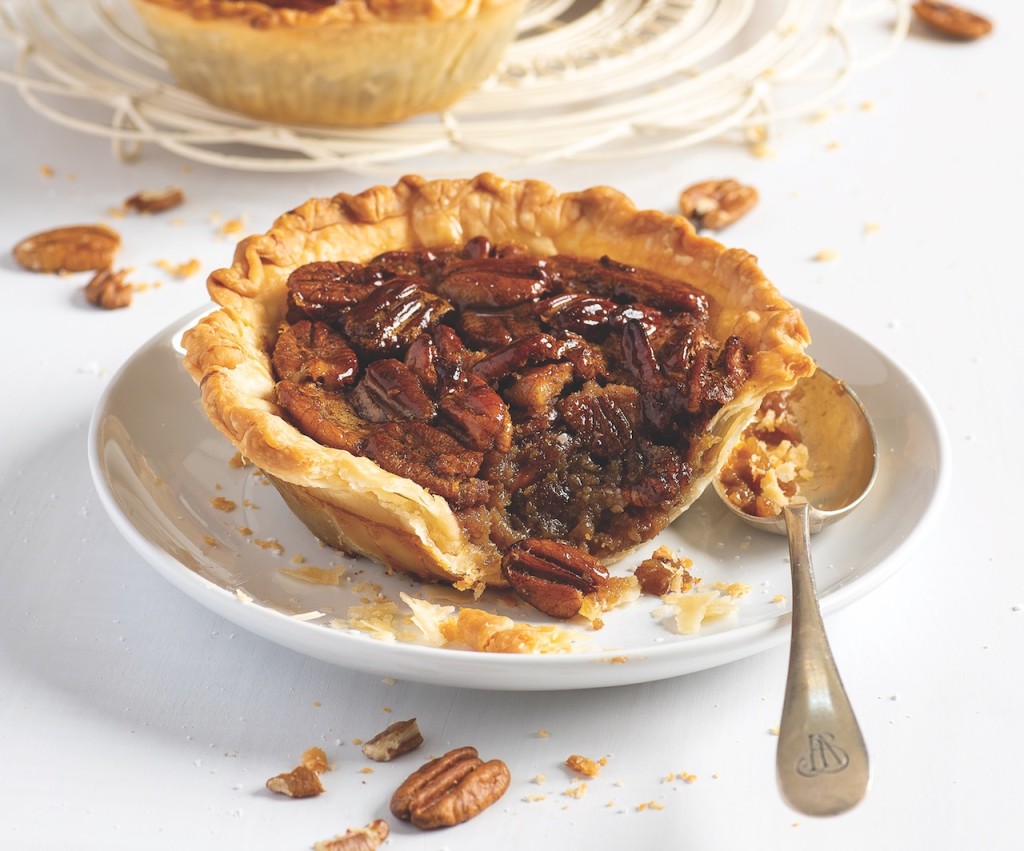 Makes 8 servings
CRUST
1 1/4 cups all-purpose flour
1/4 teaspoon salt
8 tablespoons cold unsalted butter
4 tablespoons ice-cold water
FILLING
4 large eggs, at room temperature
1 cup light brown sugar
1/2 cup cane syrup
2 teaspoons pure vanilla extract
1/4 teaspoon salt
5 tablespoons unsalted butter, melted and cooled
1 1/4 cups pecan halves
TO MAKE CRUST, combine flour and salt in mixing bowl. Cut butter into small pieces and mix into flour with a pastry blender, two knives or your fingers until mixture is like coarse meal with pea-sized clumps of butter. Add water, one tablespoon at a time, until dough begins to come together. Turn out onto a lightly floured surface, knead a few times, form into a disc and wrap in plastic wrap. Refrigerate for at least an hour before proceeding.
PREHEAT oven to 425 F. Roll out crust and fit into a 9-inch pie pan. Trim off excess and fashion edge as desired.
IN A MIXING BOWL, beat eggs with a wire whisk until well mixed. Add brown sugar, cane syrup, vanilla, salt and melted butter and whisk to combine. Stir in pecans. Pour filling into crust and place on a rack in the lower third of the oven. Reduce heat to 325 F and bake until filling is set and crust has browned, about 40 minutes. Cool pie on a wire rack.