Rednecks and Fly-Fishing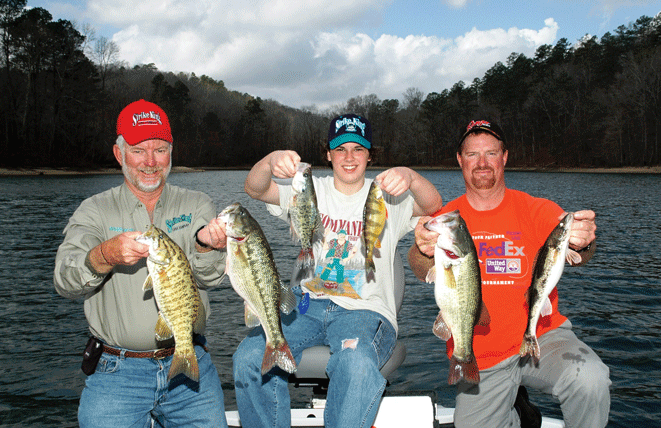 I have lived very near the Gulf of Mexico for the past 40 years. That's probably the main reason why I never became a bona fide redneck. Nevertheless, there are some indications that I got pretty close to it. For instance, I once took a lengthy and quite comprehensive magazine quiz to see how I ranked in that category and finished in the 97th percentile. Incidentally, I was quite proud of that!
I also eat more than my share of Vienna sausages; I immensely enjoy country music; and until I finally broke down and bought a new one last year, my pickup was pretty old and well-worn –– sort of like my dogs. But my hair and beard are reasonably well-kept, the dogs are house dogs rather than hunting hounds, and I don't own a single-shot rifle. I once did, but I sold it some years back –– I really hated to do that, but I needed the dollars for another fly rod. And that –– fly-fishing –– has probably had more to do with why I am not a bona fide redneck than anything else. You see, with extremely few exceptions, bona fide rednecks are not inclined to fly-fish –– at least not to excess like I do. Still, even though I have practiced the exercise for more than 50 years, there have been some extenuating circumstances that have occasionally pushed me to the brink.
For instance, I was born in Oklahoma and even lived in Muskogee for a while. That's good grounds for a redneck pedigree, and initially it seemed like it might take, especially after my folks moved to San Antonio. But all too soon after that we moved to Baton Rouge, where the Cajun influence almost erased all the earlier conditioning, and then to Shreveport, which did offer some potential for continuing my development. We also spent several weeks each year back in Texas visiting my grandparents, and because of that –– combined with the favorable climate in northwestern Louisiana ––
I progressed along the road to redneckdom very nicely.
Then one day when I was around 10, my grandfather lured me to a pool on the creek that ran through his ranch in the Hill Country. There he thrust an ancient bamboo fly rod into my unknowing hands and conjured up a very hungry bass (or one that was as dumb as dirt) to eat the ragged fly I lobbed at it.
Thinking back on it, I didn't stand a chance after that, even though I would soon develop into a fair little ranch hand – extremely good redneck potential there! It seemed like every time I was again firmly on the track, some significant fly-fishing event would derail me. Throughout high school and college I doted on Flatt and Scruggs, the Osborne Brothers and Johnny Horton; developed a taste for Falstaff beer and a fondness for backwoods dirt roads; and began reloading cartridges for my .30-06.

And in the meantime I learned my way around the ranch and horses fairly well. But I'd inevitably get thrown by stuff like discovering a local creek that was full of fly-fishable spotted bass, catching my first saltwater fish on a fly and suddenly realizing that my feet were growing in such a manner that I could no longer wear boots –– at least, boots that my parents could afford to buy for me. And that really sucked!
Also, at the time I entered college, boots were uncool; so were snap-fastened shirts and, believe it or not, Levis! And during those years (which were again spent in Baton Rouge with its redneck-squelching Cajun influences), I wasn't able to fish enough to compensate for the withdrawal I was suffering from it all. I disliked college immensely, though I certainly benefited from my Cajun buddies there –– they sure knew how to eat!
Anyway, a few years later I married a Missouri gal, and on trips up there to visit her folks, I felt occasional twinges of the RN-factor stirring –– and it felt so good! Then one day I discovered a pretty little creek that was full of smallmouth bass –– popper-eating smallmouth bass! So I was soon blown off the road again. For sure, I still wore my boots (by then I could afford some that actually fit) and snap-fastened shirts around town, but once I headed for the creek, all traces of the RN-factor had disappeared. Well, except maybe for the can of Viennas I often carried along.
A few years after we were married, I went to work for a major oil producing company, made a good name for myself and was eventually chosen to become a company representative on drilling and remedial operations. For some unfathomable reason, back then folks who were in such a position commonly clad themselves in upscale Western (redneck?) wear from toes to nose –– and a bit higher. Even those guys who happened to be of pure Cajun lineage adorned themselves thusly! So now I had the opportunity to revert to the dress of my youth without looking or feeling out of place. After all, I was a company man.
The Resistol hats, Ely shirts and Tony Lama boots (and a pair of really nice Luccheses!) that shortly found their way into my life soon became everyday wear. (I was getting paid fairly well at the time!) I acquired a taste for Coors and Lone Star; bought my first pickup; developed a fondness for Beechnut and Copenhagen; and began spending a few of my off-days back in Texas, both for business and for pleasure, which included fishing –– conventional fishing. So the RN-factor that was about to reach fulfillment within me had nothing to prevent it from doing so.
And it is relevant to reveal that throughout my years with that company –– Gulf, if it matters –– I had been fly-fishing for redfish near my home. And I caught plenty of them like that because it worked where I was fishing for them. So in actuality it was all just another means of catching fish, not some "significant fly-fishing event." Therefore it had no deterring effects on the developing factor.
With the crash of crude oil prices in 1986, I lost my job and soon discovered that no other oil company –– major or otherwise –– wanted to hire any drilling people –– rednecks or otherwise. Still, my wife and I continued to make at least two two-week trips to Missouri every year, so my latent tendencies didn't degenerate entirely, even though a lot of time on those trips was spent fly-fishing for those smallmouths.
Another influence helped to maintain a fairly healthy RN-factor within me during that period. By the time I lost my oilfield job, a "significant fly-fishing event" had taken place, though this one had an enhancing effect on my latent redneck tendencies: I had become thoroughly addicted to pursuing trout way up in the high lonesome hills of southwestern North Carolina. For eight years I spent at least two weeks up there every year, and although it's of a slightly different nature than what is found in Oklahoma, Texas, Missouri and northwestern Louisiana, I quickly discovered that southwestern North Carolina is redneck country like you would not believe!
So I felt entirely at ease while wearing my boots and snap-fastened shirts around town. I did, however, stray a bit from the straight and narrow while I was actually fishing, cladding myself in dark single-colored chamois shirts, waders, a khaki Orvis vest and a funky-looking trout-fishing hat. I also wore a tie when I was fishing for those trout –– "formalwear" for what I considered "formal fishing," I guess. Whatever, I also wore a stainless-steel .357 Magnum in plain sight on my hip, and I avow its purpose was not to prevent any problems that might arise from some slightly juiced good-old-boys who might come along and take issue with my tie! Rather, when asked about it, I would proclaim it was for announcing my presence if I happened to slip and bust my butt (or something more strategic) when I was way down in the gorge. I'm proud to say that I never had to pull it for any reason, but it sure felt good at times resting on my right hip. Redneck?
By that time, though, the tendency had not long to live. Three years after I lost my job in the oil patch, I became an outdoor writer, and three years after that, I discovered that there was far too much competition for magazine articles about trout-fishing. On the other hand, there seemed to be a wide-open market for articles about fly-fishing for a variety of saltwater beasties, many of which were abundant fairly close to my home in the delta. So I forsook the High Lonesome –– kicking the habit cold turkey. Then with the dollars I would have spent on an upcoming trip up there, I bought a heavy fly-fishing outfit whose reel held a ridiculously large amount of line, some nylon "tropical fishing shirts," and a couple of "flats hats." Then, in search of both fish I had never pursued before and a source of unique topics for future magazine articles, I headed offshore –– where any vestiges of the RN-factor that remained within me became much at risk.
Furthermore, a couple of years later my wife's father, a widower for several years, passed away. Trips to Missouri ended shortly thereafter and, along with them, the last viable reason for my redneck wardrobe. The few associated tendencies that I still possessed soon became deeply repressed.
Over the following years I was involved with several significant fly-fishing events. Those that took place during the warm months found me clad mostly in slip-on tennis shoes, one of those bright but single-colored fishing shirts and a flats hat that was to become a trademark of sorts. When it was cool, I occasionally wore one of my wool snap-fastened shirts, but that was about it, redneck-wise. I also began presenting fly-fishing seminars and programs across the state and felt I had to dress for them appropriately –– like a fly-fisherman rather than a redneck. I recall I didn't like that very much, even with so little of the factor then remaining within me. Also I soon realized that it appeared to be socially unacceptable for me to take an occasional dip of Copenhagen during the program. By then, I had just about lost it all.
My Resistols, having rested idly atop my chest of drawers for almost 15 years, were lost in Hurricane Katrina, and I doubt I will ever replace them. My Ely shirts met the same fate, though I found a really nice one on sale recently and just had to have it! My wife sold two pairs of my Tony Lamas on eBay just before the storm; I told her there was no way I'd ever part with my Luccheses. Then the storm got them, too, damn it all anyway. I still wear Levis during winter, though.
Somewhere along the way I switched from Coors to Coors Light, and I haven't had a dip of Copenhagen in so long I've forgotten how good it once tasted with a sip of Lone Star on top of it. And I haven't shot a rifle or ridden a horse in so long I've probably forgotten how all that works, too.
But I have become recognized as a pretty fair fly-fisherman, and I doubt that would have come about had I developed into a bona fide redneck. And I'm fairly certain that I got the better end of the deal; I even had a book published about fly-fishing on the Louisiana coast. And for what it's worth here, I've also begun to really enjoy cooking, especially things that begin with a roux – residuals from my years of strong Cajun influences.
Still, there are times when, driving down some hilly backwoods dirt road in search of a particular creek where the spotted bass are always anxious to strike a popper, a song comes up on the pickup's country radio station that brings back a lot of memories of the days when I wasn't so sure. More residuals, I guess –– just like the can of Viennas in the glove compartment.
Where Lines Were Cast
I was asked to include a few notes on some favorite Louisiana fishing spots. Unfortunately, many that I would have included no longer exist due to Katrina, and others –– at this writing –– are in dire jeopardy because of the catastrophe off the delta. Nevertheless, because this is a history of sorts, I feel I can relate what were some of my favorite spots.
The first is the Venice Dome Oilfield. Redfish were once there like you would not believe –– scattered shallow and fly-fishable on the center flats during summer and autumn and then in bunches along the edges of the canals where they ate popped shrimp-tipped jigs during winter. Almost sinful!
Beautiful Lake Bistineau and its source, Bayou Dorcheat, must be included together. I still fish them –– and now exclusively with flies. Bistineau is dying from salvinia, but Dorcheat lives on. Good!
To me, Pushepatapa Creek, west of Varnado, is the finest jewel in Louisiana's Scenic Rivers System. It also hosts some of the largest fly-fishable spotted bass in our state. I know!
West Delta, with so many memories and so many grand fish, is second only to what was once Grand Gosier Island in the Chandeleurs. And that's saying a lot!