Relive the siege at Port Hudson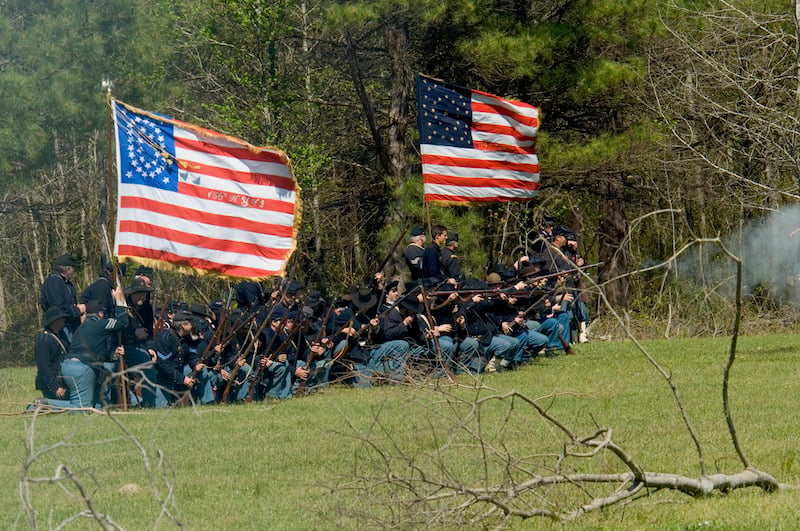 My first battlefield experience was Bull Run in northern Virginia, the first full skirmish of the Civil War and one that would repeat itself years later. Listening to the park ranger talk of flanks and advances while staring at the lovely woods and fields hardly brought up images of the war's reality.
Shiloh in Tennessee contains miles of lovely woods along the peaceful Tennessee River. Bikers adoring riding through the Chickamauga Battlefield in Georgia, admiring the natural beauty and exquisite stone memorials.
It's hard to envision what life was like for soldiers in the country's deadliest war when all that remains today are the singing of birds, and the breeze in the trees.
On Saturday and Sunday, March 30-31, volunteers will reenact the "Siege of Port Hudson" at the Port Hudson State Historic Site north of Baton Rouge. The siege lasted from May 22 to July 9, 1863, marking it the longest siege on American soil and the last Confederate hold on the Mississippi River. Thousands of men died in the apex of summer while the Union Army fought to control the Mississippi and Red rivers, thus cutting off Confederate forces from much-needed supplies. Confederate forces held on to Port Hudson through horrific conditions but when they heard of Vicksburg's surrender upriver, gave up the fight.
Like those other battlefields, Port Hudson State Historic Site makes a great day trip for both history and a walk in the woods cascading down to the Mississippi River. I've always loved taking my children here for the outdoor fun and a lesson in U.S. history. The annual re-enactment brings the war to life (without the blood and horror, however), as volunteers portray artillery, cavalry, U.S. Navy and infantry branches as well as cooks, laundresses and sutlers. The volunteers camp out over the weekend, allowing visitors to view living history demonstrations. There's also a class on Civil War-era dance, reproductions of Civil War merchandise for sale and foods supporting the Zachary High School band. Main re-enactment battles will take place at 2 p.m. Saturday and 1:30 p.m. Sunday.
Admission to the site and event is $4 per person and free for children ages 3 and under and seniors ages 62 and older. Port Hudson State Historic Site, designated a National Historic Landmark in 1974, is located on U.S. Hwy 61 near Zachary, about 15 minutes north of Baton Rouge. For more information, call (888) 677-3400 (toll free) or (225) 654-3775.
SCHEDULE OF EVENTS
Saturday, March 30
9 a.m. – Park opens
10 a.m. – Duel in main field by tree
11 a.m. – Artillery demonstration in main field (north end)
Noon – Civil War Dance class behind museum
1 p.m. – Gunboat Demonstration at pPond
2 p.m. – Battle of Plains Store on main field
3 p.m. – Medical demonstration at Sutler's Row
5 p.m. – Park closes
Sunday, March 31
9 a.m. – Park opens
10 a.m. – Re-enactor church service at cannon platform
Noon – Duel in main field by tree
12:30 p.m. – Artillery demonstration in main field (north end)
1:30 p.m. – Battle on main field
2:30 p.m. – Medical demonstration at Sutler's Row
3 p.m. – Gunboat Demonstration at Pond
5 p.m. – Park Closes