Roadside Dining: Easy Does It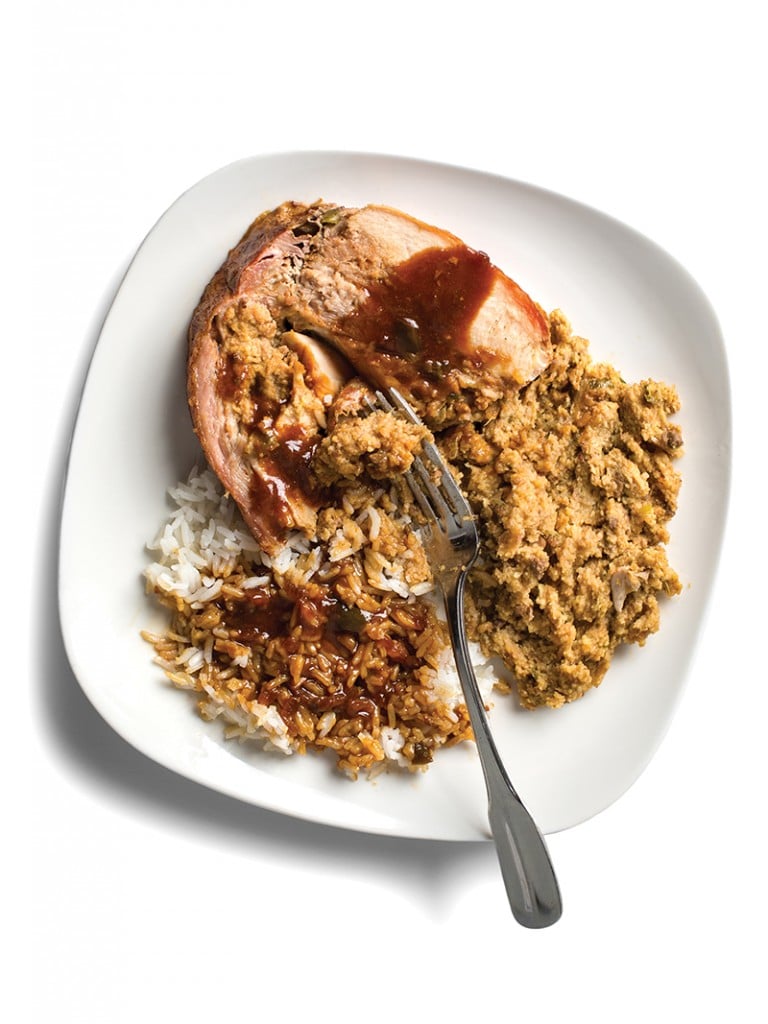 A gardener, I came a across Southern Gateway garden center a couple of years ago. A sign reading "90,000 square feet of greenhouses" caused me to slam on the brakes and make a sharp turn off of Belle Chase Highway on to Timber Ridge.
Probably a hundred visits later, Darryl Relle, a master garden expert, proprietor of Southern Gateway, and now my friend advised that I visit his brother in-law "just up the street" when I could not figure out what to serve for a barbecue.
While I relish a trip to Acadiana to fill up an ice chest with the region's specialties, Gourmet Butcher Block now fills the need when I do not have a day and a tank of gas to burn.
Established in 1994 by Leah Hebert Mistich and her husband Glenn Mistich, this meat market has revolutionized the way many in this region eat and entertain.
In the 1970s, Leah's parents opened Soop's Restaurant in Maurice, offering slices of de-boned stuffed chicken on their plate lunches. Customers began purchasing the de-boned chickens raw and prepared them at home for dinner. The family restaurant soon spun off Hebert's Meat Market next door (the family now has nine locations spanning the Gulf south). Before marrying Leah, Glenn was a commercial fisherman who worked in the meat market where he developed the skills needed to do-bone a chicken in 30 seconds. Eventually the couple made their way to the New Orleans area to open the first incarnation of Gourmet Butcher Block in Terrytown. Three months after opening the business the late, beloved New Orleans television personality, Frank Davis, featured Gourmet Butcher Block on a segment of "Naturally N'Awlins" and then hooked the Mistichs up with football announcer John Madden, exposing them to a national audience. They quickly outgrew their first space before moving to a larger nearby location, which they also quickly outgrew before opening their current location, a sprawling upscale spot in Belle Chase in 2010, which, Glenn says, they "outgrew pretty much as soon as we moved in."
The top seller is the de-boned chicken stuffed with shrimp dressing. On a regular day Glenn says they will off-load 300 of the tasty birds onto their ravenous customer base. Holiday season sees this spike to around 1,000 fresh and another 1,000 frozen each day. He says they have sold as many as 6,000 Turduckhens in the week leading up to Thanksgiving.
"I never dreamt it would come to this," Glenn, 57, says. "I quit school in the 10th grade to be a commercial fisherman. Then I met my wife and life followed. Now I see my son, Chazz (26), in the business and taking over. It is a dream come true."
---
Gourmet Butcher Block
Red Maple
1036 Lafayette St., Gretna
504-367-0935 / theredmaple.com
---
GOOD BETS
The Red Maple – German roots are visible through rustic Alpine lodge decor, which includes a wood-burning fireplaces and stained glass windows in most of the dining rooms, a suitable backdrop for the garlands and holiday finery that bedeck the mantles this time of year. Having a hard time embracing the holiday spirit? Check into this cozy spot for a meal or a cocktail.
The classic upscale steakhouse was opened in Old Greta since 1963 and the dinner menu brings the prices one would expect in such a setting but the weekday lunch specials bring two-course meals of stunningly high quality for $10.95. Choose from a starter of excellent turtle soup, seafood gumbo, soup of the day, or a fresh salad, followed by six entrees that include slow-cooked boiled beef brisket with cabbage, carrots, new potatoes, and horseradish sauce; and a boneless pork rib-eye glazed with Steen's syrup and fig reduction with yam mash, and haricots verts.
---