Roasted Butternut Squash Soup
October 2022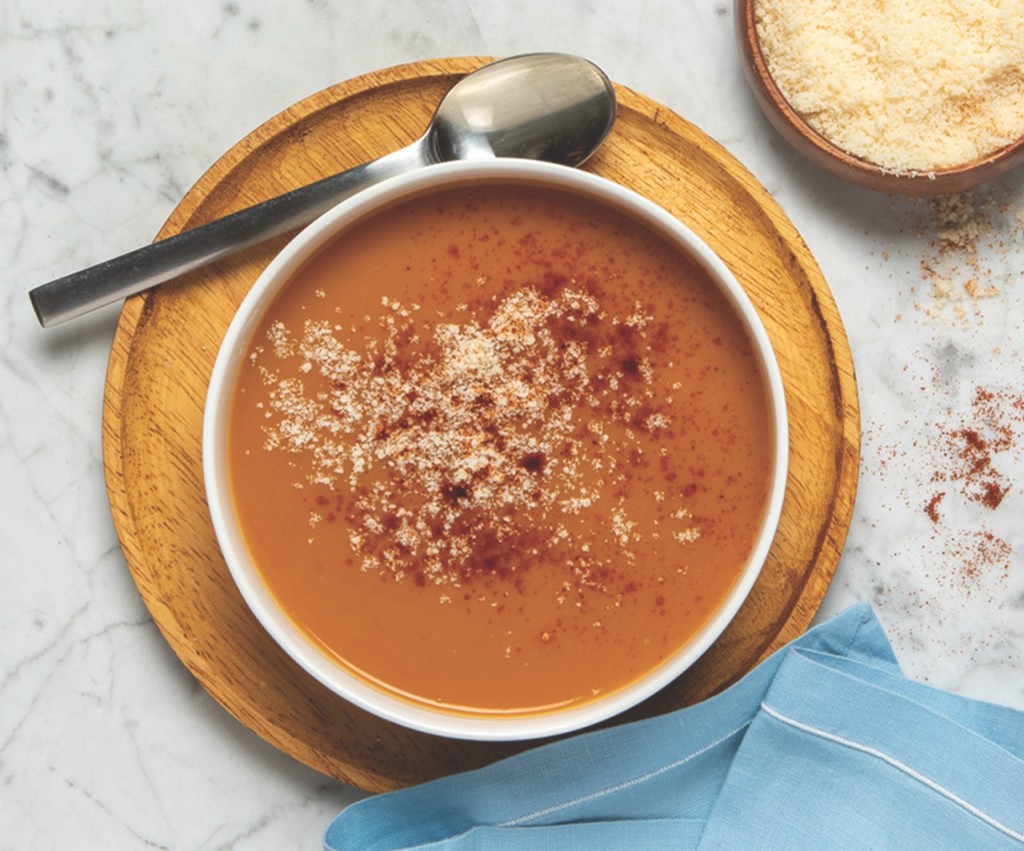 Makes 4-6 servings
2 pounds butternut squash, cubed
2 medium onions, sliced
2 tablespoons extra-virgin olive oil
4 cups chicken or vegetable stock
coarse salt and chipotle chile pepper to taste
freshly grated Parmesan cheese
PREHEAT oven to 450 F.
TOSS squash and onions in olive oil to coat. Place on a sheet pan and roast until browned and softened, about 20-30 minutes.
COMBINE squash, onions and chicken stock in large pot. Bring to a boil. Puree with an immersion blender. Season with salt and chipotle chile pepper.
SERVE hot, garnished generously with fresh grated Parmesan cheese.