Skillet Cornbread with Cane Syrup
April 2022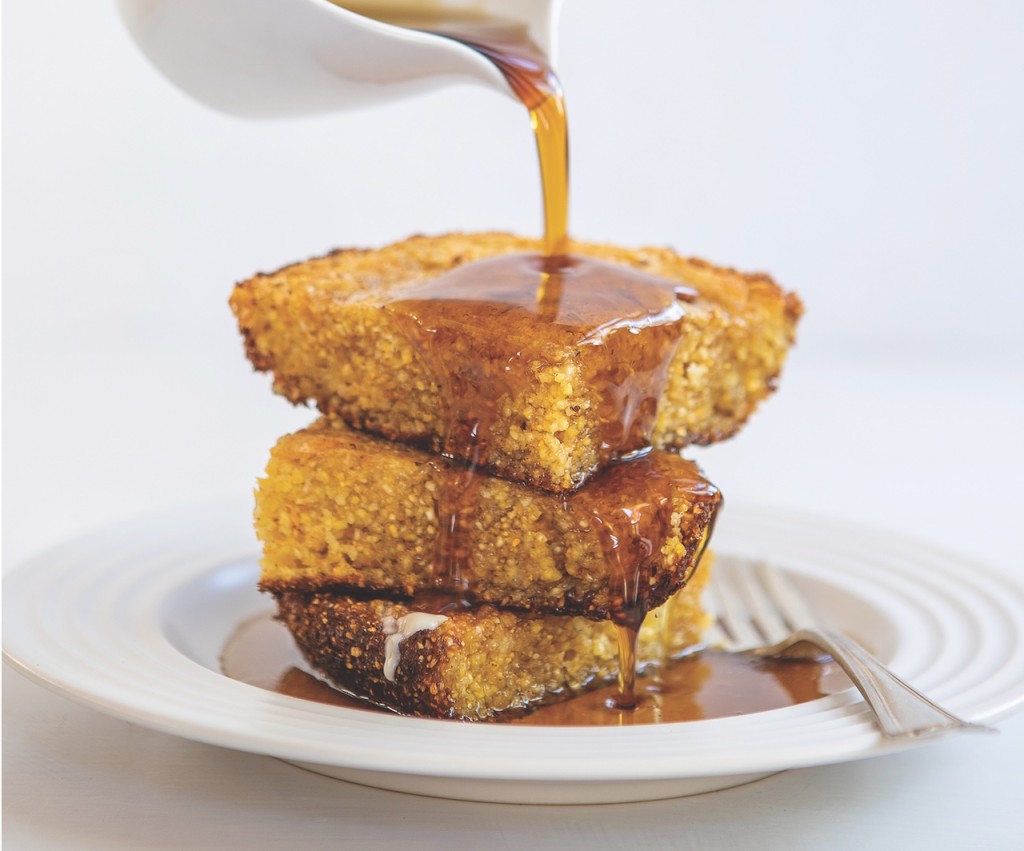 Makes 4 or more servings
2 tablespoons vegetable oil
3/4 cup stone-ground cornmeal
1/4 cup all-purpose flour
1 teaspoon baking powder
1/2 teaspoon baking soda
1/2 teaspoon salt
1/2 teaspoon sugar
1 egg, lightly beaten
3/4 cup buttermilk
butter
cane syrup
POUR vegetable oil in an 8-inch cast iron skillet, place on the lowest rack in the oven and preheat to 450 F.
PLACE all dry ingredients in mixing bowl and whisk to combine. Add beaten egg and buttermilk and whisk to combine. Remove skillet from oven, pour hot oil into batter and whisk to combine. Pour batter into skillet and return to oven. Bake until a toothpick inserted in the center comes out clean, about 15 minutes.
SERVE with hot butter and cane syrup.