Slow down in Maurice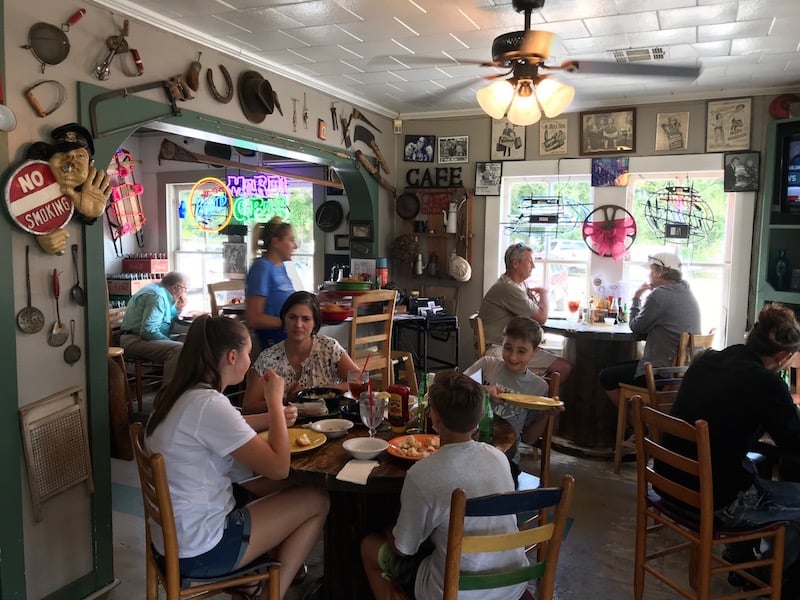 You must slow down when you travel through Maurice, a small town boasting of great Cajun food. For one, it's a speed zone and you'll get a ticket faster than you can say "Turducken." Second, life's less hectic here, slower and more relaxing, which is why this historic town has become a booming bedroom community of Lafayette.
Maurice was named for Jean-Maurice Villien of France, who opened a general store near present-day Patoutville. He remained neutral in the Civil War but Union forces ransacked his business anyway, forcing him to settle along the west bank of the Vermilion River. Villien eventually sold his wares throughout Vermilion, Lafayette and St. Mary parishes, but he organized a town at the site of present-day Maurice and soon circuit priests arrived to perform Mass at the Villien house. In time, the community grew and Villien built the first church in 1886. The town was named Mauriceville, but was later shortened to Maurice.
Today, visitors to Maurice must include a stop at Hebert's Meat Market for the famous "Turducken," a turkey stuffed with boneless chicken and duck with cornbread dressing and pork stuffing separating each poultry piece. Hebert's insists they invented the dish (others have too) and a National Geographic article attributes the turducken to brothers Sammy and Junior Hebert and their Maurice family meat market.
You certainly don't have to purchase the turducken when visiting Hebert's; the market offers so many delicious Cajun products, many of which you can take home for the freezer and serve up later.
For one of Acadiana's best poor boys, we recommend Villager's Café, which serves a wide variety of the Louisiana sandwich, including pot roast, Philly steak, meatballs and Gulf seafood. Be sure to order the sweet potato fries as well and check out the endless curios lining the walls. Villager's is as much a museum as a great place to eat.
Maurice is also home to Vivian Alexander, a company named for the man who makes unique enamel evening purses in the style of Fabergé. Free tours of the factory are available 10 a.m. to 3 p.m. Tuesdays through Saturdays by appointment and Art of the Egg Classes are offered for groups.
Want to learn more about Maurice?
Maurice native and descendant of the town's founder Douglas Villien published the first history of the town, "Between the Crossroads: A Centennial History of Maurice, Louisiana," which includes numerous photos, maps, businesses both past and present, public officials, proclamations, famous residents and more.