SOLO Fest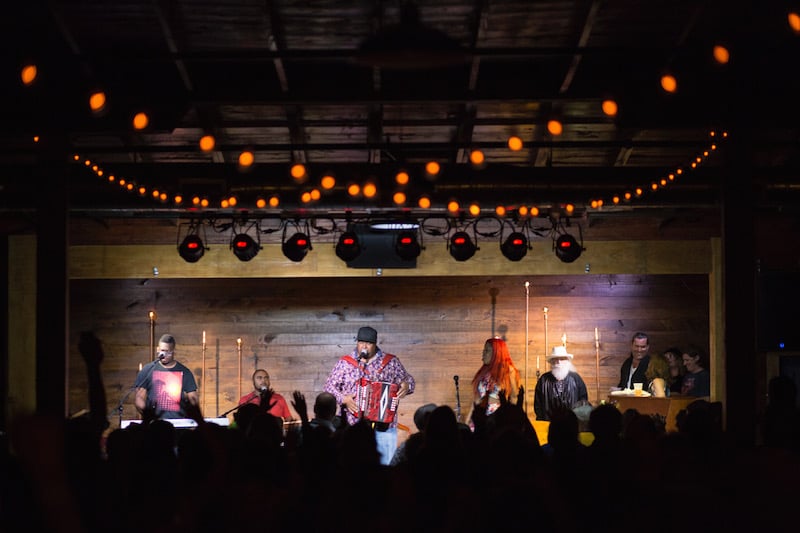 Last year, Lafayette debuted a musical event that matched local songwriters with national and international professionals in a collaborative workshop. Titled South Louisiana Songwriters Festival and Workshop (SOLO), this four-day event partnered with the Buddy Holly Educational Foundation to help songwriters develop their art and perform many of their new songs.
SOLO Fest returns this month with more than 50 songwriters participating May 21-26 in Lafayette.
"It's a pretty amazing thing," said co-founder Mark Falgout, who owns the entertainment venues Blue Moon Saloon and Warehouse 535. "Our local musicians work with people around the world and the event exposes our people to the world."
New this year will be the Music Industry Conference that helps both aspiring and established musicians with industry issues such as publicity, management, making the most of studio time and copyrights, to name a few. Panelists will be visiting from London, New York, Los Angeles, Nashville, Austin, New Orleans and other cities.
Once songwriters produce material, they perform their new works Saturday and Sunday, May 25-26, at Blue Moon Saloon or Warehouse 535. Festival-goers can purchase individual day passes at the door for $25 or a $40 pass for both days.
A special performance open to the public will be an intimate evening with Nick Lowe on Wednesday, May 22, at Warehouse 535. Lowe's songs have been performed by Elvis Costello, The Pretenders, The Damned, Diana Ross, The Fabulous Thunderbirds and his one-time father-in-law, Johnny Cash. The event cost $35 for standing room, $65 for sitting, no reserved seats, and doors open at 7 p.m.
On Thursday evening, C.C. Adcock presents "Songs Over Style," an evening of original songs with a collection of Acadiana artists such as Sonny Landreth, Jon Cleary, Quintron + Miss Pussycat, Mary Gauthier, Cupid, Jamie N Commons and, of course, Adcock. A limited number of discounted advance tickets are available for $20, $10 for students.
Tickets to SOLO Fest and the affiliated performances may be found at the festival's website, along with more information and lineup of panels and events, at solosongwriters.com.