Something's Brewing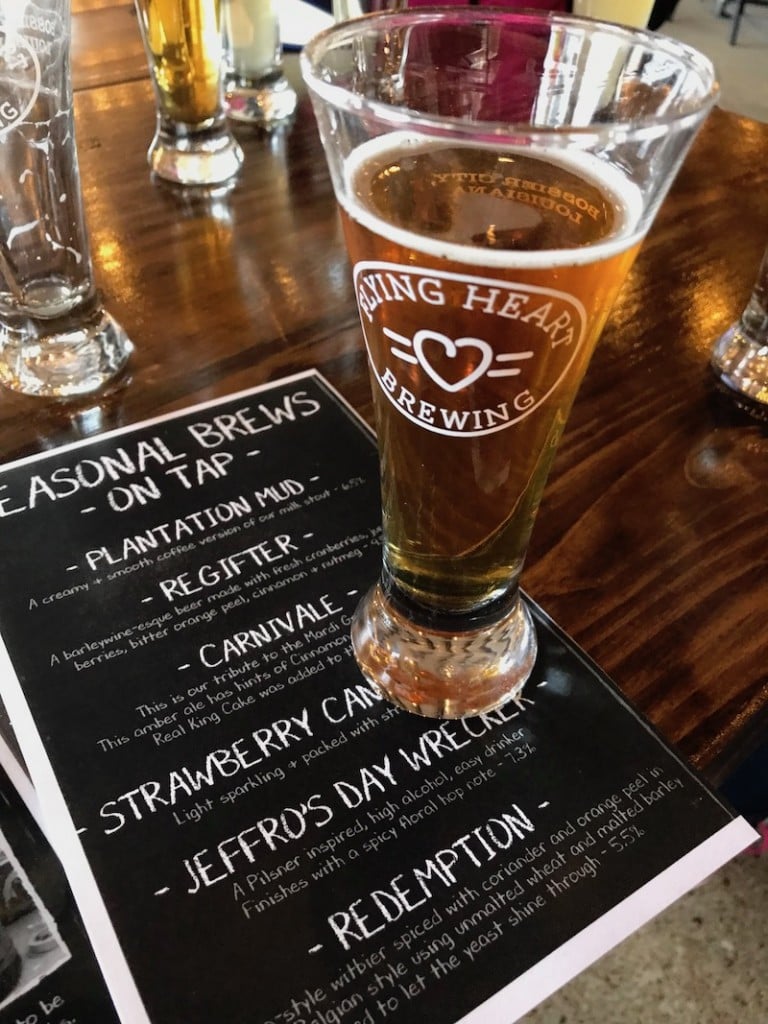 Like most of the country, Louisiana has seen an increase in craft breweries, a boon for those who love a good beer that sometimes stretches the hops envelope. Two establishments in Shreveport-Bossier City not only serve up delicious craft beers in fascinating ways, but also offer ideal spaces for great camaraderie.
Flying Heart Brewing began when Ben and Elizabeth Pattillo invited their friend, Ben Hart, to join in their beer-making hobby, hoping the experience would keep him out of trouble while his wife, Leah, was serving overseas in the Air Force.
"Not sure if I kept him out of trouble or got him into trouble," said Ben Pattillo – for the hobby led to the two couples opening Flying Heart Brewing in a former fire station in the heart of Bossier City. The establishment opens the old firehouse rolling doors when the weather's nice, there's a long bar with plenty of seating inside and a patio out back sports tables made from old fire hydrants.
Be sure to sample the New York-styled wood-fired pizzas with house-made crusts, fresh meats sans nitrates and other delectable ingredients. Beers range from standards such as Louisiana Amber to seasonal brews such as strawberry, apple – even king cake for Carnival!
Our recommendation: Firehouse Blonde makes for the perfect summer beer, light and fruity with a hint of hops.
Upcoming events: Brewing Funds the Cure Kick-off Party Sept. 1, to raise money for the National Pediatric Cancer Foundation. The 501st Legion will be on hand dressed as characters from "Star Wars" and patrons are encouraged to come in costume as well. For a $10 donation, there will be "Star Wars" trivia at 4 p.m., music by the Social Brigade at 6 p.m. and more.
In Shreveport, Great Raft Brewing occupies a large warehouse that's part tasting room, part brewery and part live music venue. In addition to their craft beers that are sold throughout Louisiana and three surrounding states, the brewery hosts numerous special events, such as trivia night, a Friday Live Music Series and free brewery tours.
Our recommendation: Reasonably Corrupt, a dark lager that's not as heavy as most full-bodied beers but offers a robust experience.
Upcoming events: The Hollow Decks's guitarist and vocalist Dexter Duran performs Aug. 24, with dishes served by food truck Choego Korean BBQ. At noon on Saturday, Aug. 25, Great Raft releases its Octoberfest beer on draft and in 16-ounce cans with German-inspired food provided by St. Laurent SHV.