Spirit Filled
Pointe Coupèe e native returns to lead a rebranded rum distillery in Baton Rouge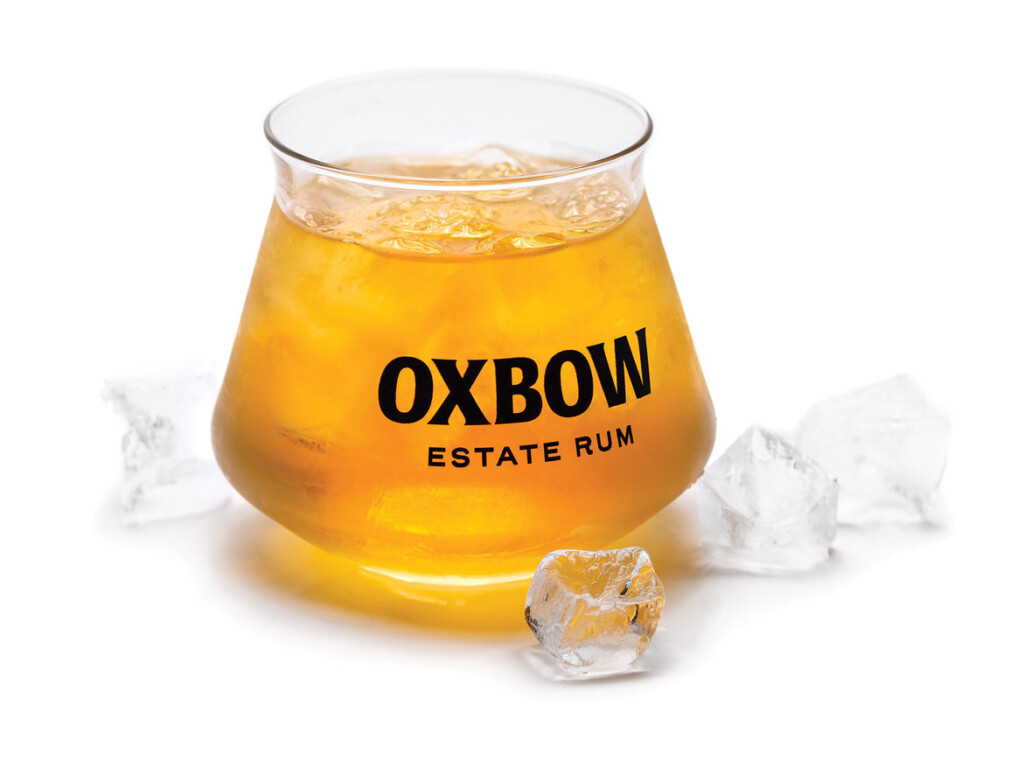 Hometown
Lakeland, Louisiana
Age
32
Occupation
President/CEO, Oxbow Rum Distillery
Web
oxbowrumdistillery.com
Wheeling through the fields, the pickup bumps and bounds past walls of tall golden stalks. Windows rolled down, a small hand hanging out of the truck reaches up to grab at the streaks of leaves whooshing by.
"I ended up with cuts and a bunch of sticker-like spores stuck in the palm of my hand," says Olivia Stewart, now 32, and CEO of Oxbow Rum Distillery, that same south Louisiana farm's rum distillery in downtown Baton Rouge. "Learning by doing is the best way, I guess."
Getting stung by cane is one of Stewart's earliest memories growing up on the expansive farm that's been in her family for generations. Since taking over in 2020 for the single-estate distillery launched by her relatives three years prior, Stewart has continually learned from her mistakes.
Working as an art consultant in New York City, Stewart was furloughed during the earliest days of the COVID-19 pandemic. She returned to Louisiana with her now-husband Revel Griffith to throw herself into the trial-and-error of rum production.
"My first task was slinging sanitizer bottles around Baton Rouge, trying anything and everything to get through the shutdown," she recalls.
Stewart first took on a marketing role to avoid, in her words, any semblance of nepotism by receiving the post. But as her father stepped back from day-to-day operations during the pandemic, the distillery needed a motivated and very present decisionmaker on all levels. Stewart stepped up.
"I may have intrinsically learned a lot of these things watching my dad run the sugar mill growing up, but I needed to build up the confidence toward that, to make all these entrepreneurial decisions," Stewart says. "And I really believe I had to go through the wringer."
Stewart developed a plan for not just creating an unimpeachably delicious drink, but connecting her products back to the land, to the river and to both Louisiana's agricultural past and her family farm's present sugar production. A bend, a shift in direction, momentum forward — the name Oxbow felt right.
Stewart navigated the distillery through that branding overhaul in 2022, followed by new product rollouts, and a key partnership with Stockwell Reserve for sales strategies and out-of-state distribution that'll put Oxbow bottles in seven states in 2023.
A sipping rum, Oxbow's output is far more than a light buzz thrown into a mix of fruit and sugar, and Stewart wants Louisiana's more bourbon-supporting public to know that rum is not just an afterthought for tropical cocktails.
"Rum is complex and incredibly versatile on its own," Stewart says. "It can be just as elegant as a single malt on the top shelf. I think what holds it back is the lack of regulation [on its production and quality]. We are hoping to change that at Oxbow by producing completely authentic and transparent rums."
Oxbow has a single-estate process — meaning the fields, the sugar mill and the distillery are all owned by the same family and in close proximity. Stewart's family farm is just 20 miles northwest of the Baton Rouge distillery, so Oxbow can create pure spirits, made not only from the molasses from boiling the sugar, but from the fresh sugarcane juice itself. Oxbow's Rhum Louisiane is an unaged, crystal-clear cane juice agricole only made possible by processing the juice within six hours of cutting the stalks.
Seated at the front of the distillery, near a massive wall-size image of sugarcane fields, Stewart is approached by Hector, one of her distillers, with a sample. She sips it slow.
"Have you cut it yet?" she asks him.
"No, I'm waiting for it to get a little dryer on the back end," he replies. "Maybe two or three minutes?"
"Yeah, two more minutes," Stewart says. "But that's damn good."
Sampling occurs throughout the day, and for Stewart, quality is everything.
"I like being able to taste what tastes like home, what's tied to my family," she explains. "And this is something I can share and teach people about, and that's special."
Though Oxbow aims to be a homegrown success, Stewart's vision is for Louisiana to lead a rum renaissance nationwide. With the state second only to Florida in sugar production, and New Orleans' Creole heritage and Caribbean influence, Louisiana rum makes plenty of narrative sense, and Stewart wants Oxbow to tell that story.
"I want to be a pioneer for rum in America as a whole," Stewart says. "This is where the roots of sugarcane are, right here, and rum could bring a lot of new interest and tourism to the state. American rum should come from Louisiana."
Q + A
Where do you and your husband enjoy yourselves when you're not working? Tell me about your favorite spots for fun, food or relaxation in Louisiana. We love being out on the farm, riding horses through the fields or tinkering around in the mill. We also love a good meal, and we frequent Chow Yum Phat, BLDG 5 and Beausoleil in Baton Rouge.
And in New Orleans where you met, and you bartended for a little while? The majority of our friends still are down in New Orleans, so if we're not sailing our boat on the Pontchartrain, you can find us with friends at places like Jewel of the South, Miss River, Anna's and Bud Rips.
What is the most common misconception about rum in Louisiana? The average consumer generally views rum as a cheap liquor only meant for fruity beach drinks, and more often than not, they had a bad experience with it in high school. I was guilty of this perception myself. While rum marketing in the mid-to late 20th century is largely to blame, many other spirits experienced similar misconceptions and have since undergone revolutions of sorts — think tequila, bourbon and vodka. At Oxbow, we know that quality rum can be re-evaluated, too.