Spring Travel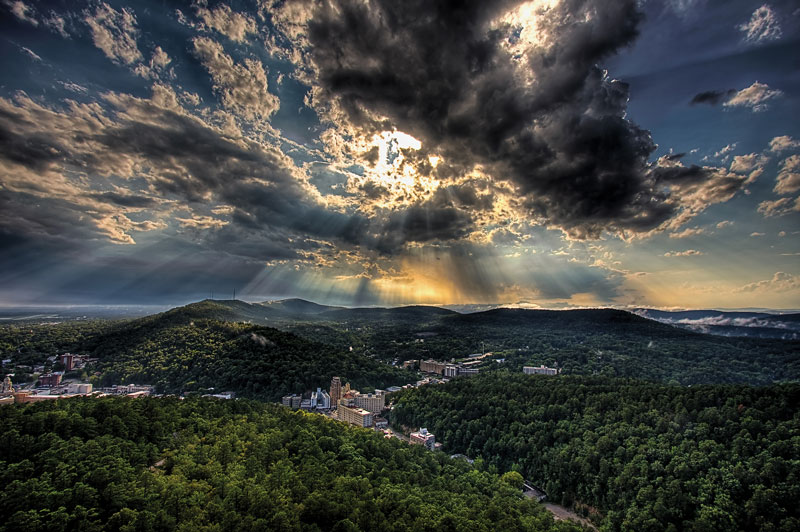 Travel Louisiana
Thanks to its many historical sites and outdoor sights and sounds, Louisiana is still a wonderful state to travel while practicing social distancing and protecting our loved ones and communities. Take a drive and explore old highways, food and music trails, and the roads less traveled across the pelican state. Enjoy a windows-down adventure for take-out from famous restaurants old and new that you've been meaning to try or experience again. Or, hop in a boat, kayak, or canoe and motor or paddle your way through the state's meandering bayous, swamps, rivers, and lakes and make a day of fishing for your supper. Enjoy Louisiana's beautiful sunsets in late spring and summer with a blanket on the levee or picnic in the park. Parishes and cities across the state each have their own unique destinations that can be enjoyed during this unusual season of social distancing.
Explore outdoor Avoyelles Parish this season while awaiting summer events. Opportunities to experience Avoyelles' natural beauty include kayaking in Spring Bayou, Bayou des Glaises, and Bayou Rouge in Cottonport and picnicking at area parks in Effie, Simmesport, and Marksville. Exercise at town walking tracks or Marc Dupuy Wildlife Trail in Fifth Ward.
Ride the Northup Trail from Red River in Avoyelles to Red River in Alexandria. Along the one-hundred-mile stretch, drive by the Fort de Russy Civil War site, observe the markers at the Avoyelles Parish Courthouse where Northup was freed on January 4, 1853, and make your way to the Bunkie Depot Museum. Find great places for a grab-and-go lunch while you follow Bayou Boeuf through Cheneyville, see the Epps House on the LSUA Campus, and continue to downtown Alexandria to see where Solomon Northup came to Central Louisiana in 1841.
For more Avoyelles adventures, visit TravelAvoyelles.com or Travel Avoyelles on Facebook.
Visit Arkansas
Depending on where you are in Louisiana, a trip to beautiful Arkansas is either a few minutes or few hours' drive and is well worth the time and effort. Arkansas offers a vast and diverse landscape, one that ranges from around 50 feet above sea level in its southeastern lowlands to as high as 2,750 feet above sea level in the Ouachita Mountains. With clear, glistening lakes and rivers, Arkansas is known as the Natural State and is a top destination for outdoor enthusiasts and travelers of all kinds. Its cities feature a variety of historic sites, from Civil War battles to famous birthplaces, exquisite stops for delicious food and drink, and Victorian and antebellum homes. See for yourself what makes Arkansas a favorite destination for Louisiana families—begin planning your trip now and you'll be set for fun once it's safe for communities to begin venturing out and sightseeing again.
It's never too early to dream up your next escape for when it's safe to travel again. From the woods and water to the urban scene, Arkansas is your destination for a unique Southern experience any time of year. Phenomenal hiking and kayaking, zip lining, fishing, hunting and rock climbing are everywhere. The hardcore rider can find world-class cycling and the best motorcycle routes in America. Ready for a vacation? Go to Arkansas.com and download your travel guide today.
The five Diamond Lakes of Arkansas include Lake Ouachita, Lake Hamilton, Lake Catherine, Lake Greeson and DeGray Lake. Anglers can find everything from largemouth bass to catfish and rainbow trout. Watersports include skiing, kayaking, sailing and even scuba diving. Whether you want to RV, tent camp, or stay in a resort on the shore, there's something for everyone on the five Diamond Lakes of Arkansas. Request your free vacation guide at HotSprings.org.
Little Rock is a community like no other, offering close-knit neighborhoods that welcome visitors to wander and wonder, restaurateurs and brewers who value local ingredients and local pride, and historic sites and attractions that beckon, inspire, and enthrall. If now's not the time to travel, file Little Rock away in your memory. The community will still be here to welcome you with open arms and an unforgettable time. It's a promise. Visit LittleRock.com.