State of Louisiana: Pelican Briefs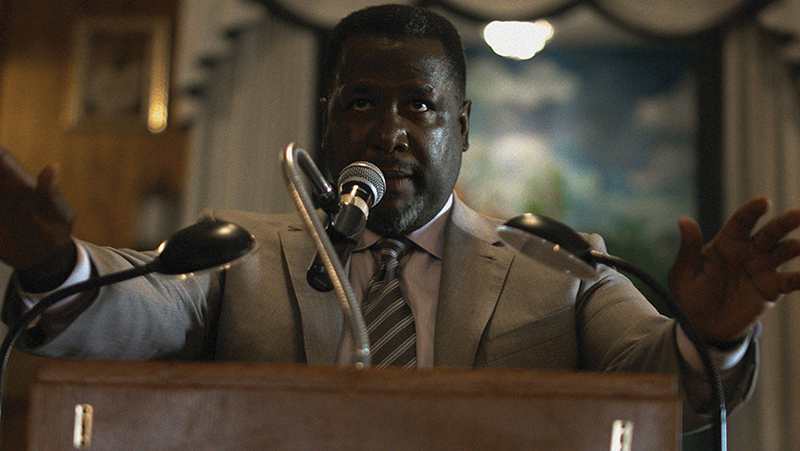 NEW ORLEANS
Let's Go out to the Movies
On October 16-23, the Oscar-qualifying 30th Annual New Orleans Film Festival brings screenings of more than 250 films, including new works such as "Burning Cane," which recently won the top award, "Best Narrative Film," at New York's famed 2019 Tribeca Film Festival. The director is 19-year-old New Orleans native, Phillip Youmans, the youngest and first African-American director ever to win the award. "Burning Cane," also won Tribeca's awards for "Best Cinematography" and "Best Actor" for Wendell Pierce. NOFF features silver screen speakers, music videos, nightly parties and more (neworleansfilmsociety.org/festival).
---
NATCHITOCHES
Meat Pies, Glowing Balloons, Zombie Thriller
Check out the 17th annual Natchitoches Meat Pie Festival and 20th annual River Run (Sept. 20-21) for tethered hot air balloon rides, the famed Balloon Glow, water slides, climbing walls, live music, Brewfest and the Zombie "Thriller" Dance with Dark Woods Haunted Attraction plus a River Run through the Creole National Historic Park along Cane River Lake (natchitoches.com/meat-pie-festival-river-run).
---
NEW ORLEANS
What Voodoo to Me
Fans of Post Malone's gristly, sultry (double platinum) crooning will be able to catch him live during Voodoo Fest (Oct. 25-27) in City Park, joined by 60 acts ranging from Guns N' Roses to REZZ, Bassnectar, Moon Taxi and Zhu (voodoofestival.com).
---
LINCOLN PARISH, BIENVILLE PARISH
Hardly Just Chicken Feed
House of Raeford Farms announced it will invest $40.9 million to build a new feed mill in Simsboro in Lincoln Parish and $5.7 million to upgrade its Arcadia chicken processing plant and Gibsland hatchery in Bienville Parish. The feed mill will be capable of producing 12,500 tons of chicken feed weekly, doubling its capacity of the older mill in Choudrant. House of Raeford Farms Inc. is one of the nation's Top 10 chicken producers providing ready-to-cook and processed chicken products to foodservice, retail and export markets (houseofraeford.com).
---
PORT ALLEN
Put on Your Poodle skirt
Do you feel like doing the twist and the jitterbug or hula-hooping and feasting on great barbecue? Head to the Oldies But Goodies Fest & Smokin' Oldies Cook-Off (Sept.14-15), where cooking teams compete for top barbecue trophies and cash prizes (including a Steak Championship Cook-Off) with a backdrop of live music and jitterbug contests, an antique car show and a poker run (westbatonrouge.net).
---
DARROW
Expansion Announced
Veolia North America is making a $40 million capital investment to expand its regeneration plant in Darrow, known as the Burnside Factory (one of 7 such plants in the U.S.). Veolia's corporate headquarters are located in Paris, France (veolianorthamerica.com).
---
LAFAYETTE
Chocolate Balls, Keto Balls and Lucille Ball with Martinis
Where can you get a fried bread pudding po-boy, keto balls, a Lucille Ball Caesar and ball-themed chocolate desserts with mint juleps and martinis? At Tiniball, Rock 'N' Bowl de Lafayette's new "martinis and meatballs" restaurant concept. The Blanchers announced they're switching gears with a new dining venue that melds the more affordable, fun atmosphere of their bowling alley downtown (tiniball.com).
---
PRINCETON, SHREVEPORT
Slow Food Showcases New Foodie Attraction
Fête on the Farm, the annual fall fundraiser for Slow Food North Louisiana (a local chapter of Slow Food USA) features an open-air feast held Oct. 20 at Mahaffey Farms in Princeton featuring chefs of the new farm-to-table, French, The Revenir Restaurant opening in downtown Shreveport inside Every Man a King Distillery (700 Cotton St.) in 2020. The revitalization of Shreveport Common's long-abandoned circa-1915 Arlington Hotel will transform the 30,000-square-foot building into an entertainment complex featuring the Cotton Street Club with live music, a large event space flowing into a giant courtyard outside the new distillery, a tasting room, gift shops and The Bottoms Speakeasy hidden in the partly underground level (facebook.com/everymanakingdistillery).
---