State of Medicine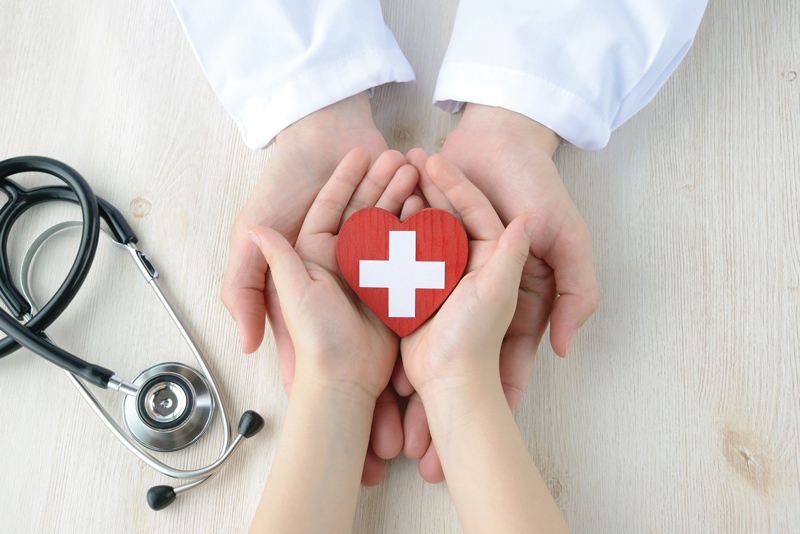 Medical care is one of those things you likely only think about when you need it. And when you need it, you likely want to know what's available quick and nearby. Fortunately, just about every corner of Louisiana has quality healthcare close to home. From longstanding, award-winning specialty clinics to expanding hospitals, state-of-the-art surgical centers, and health-improving wellness centers, you can find a doctor, surgeon, or therapist to help you through whatever health challenge you face. From quitting smoking and losing weight to open-heart surgery or a minimally invasive laser procedure, the treatments, technologies, and professionals exist locally to serve patients from all across the state. Take a look at the following providers from North, Central, and South Louisiana, and learn what's new in the state of medicine.
Cardiology
When you or a loved one is in need of top-quality cardiac care in central Louisiana, the physicians and staff of Freedman Memorial Cardiology of Alexandria are here to help. From advanced diagnostic and therapeutic services to education on preventative measures, The Freedman Memorial Cardiology team stands ready to assist you.
Freedman Memorial's team of skilled, board certified cardiologists and caring staff are devoted to their patients' best interest. From certified echo and nuclear diagnostic services to pacing and interventional procedures, the practice clinic is at the vanguard of quality cardiology.
Freedman Memorial Cardiology is named for Dr. Robert Freedman, Sr., the first cardiologist in Central Louisiana. The current physicians and staff practice with his spirit and philosophy in mind. For more information, or to schedule an appointment, call 318-767-0960. The practice is located at 3311 Prescott Road, #112, in Alexandria.
Wellness & Surgical Centers
The Wellness Center of Thibodaux Regional, located in Lafourche Parish, is changing the health of the community. The Center offers WellFit, which integrates wellness into clinical care. WellFit is an eight-week, physician-referred program that offers a customized plan for improving an individual's health and well-being. Participants receive nutrition counseling with a registered dietit‍ian along with fitness education and unlimited access to the Center's Fitness Center. Smoking cessation options, physical therapy, and behavioral health screenings are also available if needed.
"The goal of WellFit is to help people live the highest quality, most active lifestyle possible," says Education and Training Coordinator, Katie Richard, MA, BSN, RN. Physician specialists helped to shape the WellFit pathways. "We want people to feel that their unique needs are being met and that their doctor was a part of the process," says Richard. Call 985-493-4765 for more information or visit thibodaux.com.
Crescent City Surgical Centre (CCSC) is America's premier physician-owned surgical hospital. Owned and operated by a combination of 32 elite local practicing physicians and Louisiana Children's Medical Center, CCSC offers eight operating rooms and two procedure rooms. Using cutting-edge DaVinci robotic laparoscopic technology, CCSC offers patients minimally invasive surgery resulting in less pain and faster recovery time.
Twenty VIP private rooms are available, and CCSC can make accommodations for those whose loved ones wish to stay overnight. Catered restaurant-style meals are served and designed to meet patients' personal dietary needs. They offer expedited wait times on appointments in a relaxing and comfortable environment. CCSC features surgical specialists in the fields of Bariatric, Neurosurgery, Orthopedics, ENT, Colo-Rectal, General Surgery, Gynecological Procedures, Urology, Interventional Radiology, Pain Management, Plastic, Reconstructive and Advanced Cosmetic Surgery.
For more information about Crescent City Surgical Centre, please call 504- 830-2500, or visit ccsurg.com.
Healthcare Systems
Willis-Knighton Heath System has become the regional healthcare anchor for Northwest Louisiana, providing healthcare services at its five hospitals in Shreveport and Bossier City and developing affiliate relationships with rural hospitals to enhance healthcare regionally.
Offering clinics and hospitals throughout the community helps to assure that healthcare is convenient and accessible to patients, providing a hospital and emergency department within eight minutes of most homes in Shreveport and Bossier City.
Through more than a dozen centers of excellence, each with uniquely trained physicians and complementary technology, Willis-Knighton offers unique services that draw patients regionally for cancer, heart, eye, women's and children's care, rehabilitation, hyperbaric services and more.
The exceptional technology and innovative services at Willis-Knighton are undergirded by a commitment to quality care exemplified in Willis-Knighton's Always Here Promise that focuses on empathy, compassion and communication. It's what Willis-Knighton employees offer patients and what Willis-Knighton offers the community.
For more information on Willis-Knighton, visit kwkhs.com.