State of Medicine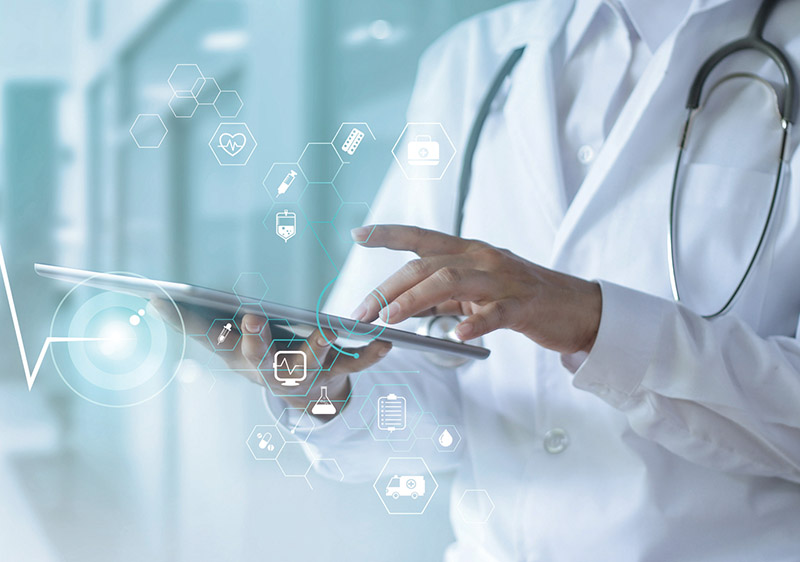 Hospitals in both North and South Louisiana
are at the forefront of care, not just in the state, but in the United States and world.
By leading the way with the latest, most advanced new technologies, Louisiana healthcare institutions are delivering world class care to the people of the state and contributing to the advancement of medicine through research, training, and strategic investments. Whether recognized by the communities they serve or the international medical community, they have much to be proud of as they continue to work toward positive health outcomes and breakthroughs that deliver. Check out the latest news from local health systems serving the families of Louisiana with the following summer update on today's state of medicine.
Thibodaux Regional Health System, located in Lafourche Parish, continues to be at the forefront of bringing leading-edge technology and treatment options to the bayou region. Thibodaux Regional has acquired the ROSA Knee System, the world's most advanced robotic-assisted surgery system for total knee replacement.
Total joint replacement is one of the most commonly performed elective surgical procedures in the United States. The ROSA Knee System enables the surgeon to use computer and software technology to control and move surgical instruments, allowing for greater precision and flexibility during total joint replacement procedures. The System brings together robotic technology with industry-leading knee implants to help the surgeon personalize surgical procedures for patients.
"We are excited to be able to bring this innovative technology to our region," says Greg Stock, CEO, Thibodaux Regional. "This new robotic-assisted technology will benefit patients and enhance patient safety and improve the overall quality of orthopaedic patient care."
For more information, call 985-493-4326 or visit thibodaux.com.
Willis-Knighton Health System, the largest healthcare provider in northwest Louisiana, is pleased to be listed among the World Best Hospitals by Newsweek magazine. Willis-Knighton ranked No. 1 in Louisiana and shares honors with Tulane Medical Center, the only other ranked Louisiana hospital. Only 300 hospitals in the U.S. qualified for the list, which relied on opinions of medical professionals from throughout the world.
In 2014 the Willis-Knighton Proton Therapy Center became the first in the world to offer compact Intensity Modulated Proton Therapy. It is now a primary training site for the Proteus®ONE compact pencil beam proton therapy system, which hosts national and international radiation therapy experts each year. Willis-Knighton continues to be the only cancer treatment center in Louisiana to offer this sophisticated technology. Proton therapy is just one of many innovative services offered by Willis-Knighton, a not-for-profit community healthcare corporation that is integral to healthcare in Northwest Louisiana.
For more information on Willis-Knighton, visit wkhs.com.
---