Stately Travel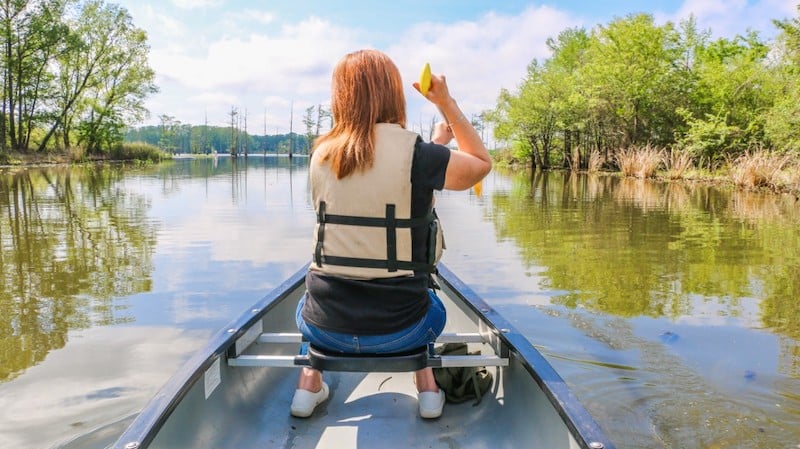 This week marks the annual National Travel and Tourism Week, and while travel may be stymied due to the coronavirus, Louisiana tourist commissions are hard at work, ready to roll when the state officially opens. Until that wonderful day occurs, there's always virtual travel, outdoor spots where social distancing can happen and restaurants serving within guidelines, all in the #SpiritOfTravel.
Shreveport-Bossier City is planning its #SBComeback, but until then, grab your remote and watch one of several films created in the area. For a taste, check out "Soul Men" starring Samuel L. Jackson and Bernie Mac, "Premonition" with Sandra Bullock and "Olympus Has Fallen" starring Gerard Butler and Morgan Freeman. And that's just three from a long list.
Getting outside in the spring sunshine might be in order this week. Monroe and its sister city West Monroe offer a convenient list of places available to visit with social distancing standards at monroe-westmonroe.org. Paddle along the Ouachita River or Bayou Desiard with your canoe or kayak or rent a sanitized kayak from H2 Go Paddles to bring to area waterways. Kiroli Park offers 160 acres of walking trails, a dog park and playgrounds, enough room to keep that six feet of distance between people. Or grab the kids to go hunting for the 51 heron sculptures created by artists located throughout the cities. Snap selfies with the birds and upload to social media, especially if you can find all 51 herons. Download the heron map here.
Shadows-on-the-Teche historic home in New Iberia had to cancel its sixth annual Plein Air Art Competition, where artists from all over paint in the great outdoors. But you can still enjoy the event with the plantation home's first online art auction. Bidding lasts until May 31, and can be accessed here.
Restaurants are slowly opening up but with strict safety precautions while take-out and curbside meal pick-ups continue. Eat Lafayette, a promotion by Lafayette Travel to annually promote Acadiana restaurants during the summer months, has a handy guide to what's open and serving. The list can be found on their website at lafayettetravel.com. Be sure to click back in early June for the summer promotion begins June 16 and runs through Sept. 15.
Still need a dose of Louisiana travel? The state tourism office features virtual travel on its website, from online cooking demonstrations to exhibit tours at the state's award-winning museums. Plus, you can watch an interview with "Swamp People's" Troy Landry or learn how to peel crawfish.
"Through every hardship, I find myself in awe of the travel industry's ability to join together, adapt, and emerge stronger than before," said Roger Dow, U.S. Travel Association president and CEO, in a press release. "This is our toughest challenge yet, but what I've seen is that the spirit of travel has not been shattered."
Louisiana tourism is alive and well and my hope when this crisis subsides is that I'll see y'all traipsing through the state with me.