Summering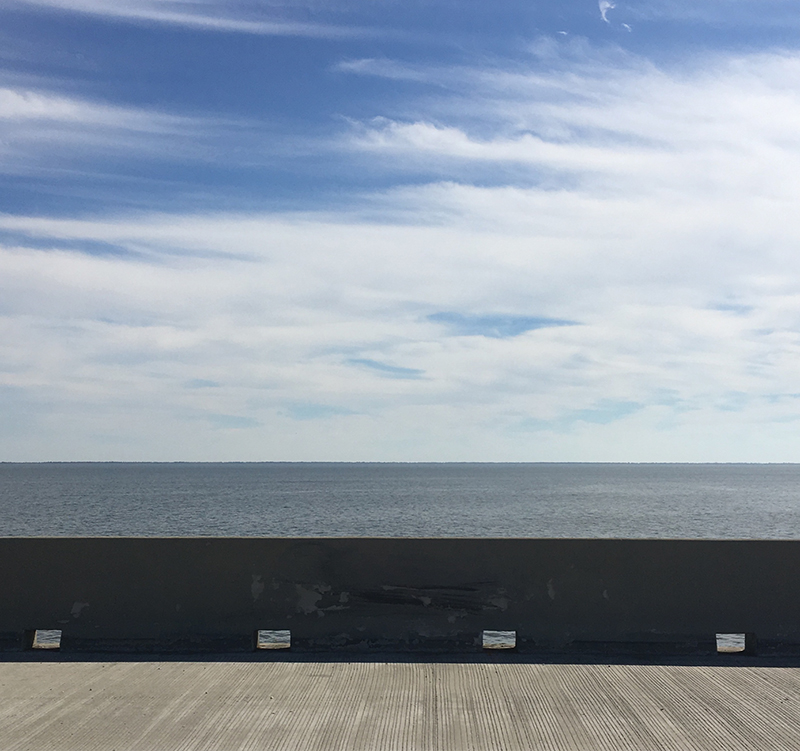 My friend's mom's silver Nissan Maxima was whizzing down the highway just outside of Chicago, Illinois when the many frantic shouts of seemingly all five people inside came to a halt. This sudden silence was punctuated by the nearly simultaneous motions of Chantal clapping her hand over her mouth, flinging her head out the window and blowing groceries all over I-65. At 10, my first instinct was to laugh, but let's just say the — er, "backdraft" made the entire situation a lot less humorous. These yearly jaunts from Kentucky to Wisconsin with my friend's family — despite the all too frequent arguments, crying babies and Chantal's bouts with car sickness — instilled in me at a young age a love of road trips.
After living in vast Texas for 12 years (where you can drive for 10 hours, say from Amarillo, Texas to Corpus Christi, Texas, and you'll still be in the Republic), I'm thrilled to be in Louisiana. A drive from the southern tip at Grand Isle north to Farmersville can be accomplished in under seven hours. Also, the rest of the South is, in my mind, a few well-curated playlists away. Like many in the region, we often head down the coast between Louisiana and Florida. Our usual haunts are Bay St. Louis and Ocean Springs, Mississippi, Gulf Shores, Alabama and Pensacola, Florida. This could have to do with the proximity of those locations to breweries, but we'll not scrutinize the possibility too closely.
For reference during your own travels this spring and summer, those breweries are Lazy Magnolia (in Kiln, which is less than 13 miles from Bay St. Louis); Crooked Letter Brewing Company (in Ocean Springs); Big Beach Brewing Company (Gulf Shores); and Pensacola Bay Brewery, Gulf Coast Brewery, Goat Lips Chew & Brewhouse; as well as Spahr Brewing Company and Perfect Plain Brewing Co., which both opened in 2017 (all in Pensacola).
The Gulf Coast has its fun-in-the-sun allure, but Louisiana is of course a winning destination in its own right, and I'm not just saying that so I can make a casino pun. I'm not much of a gambler, so that's not our primary reason for going to say, Lake Charles. Rather, we visit because Lake Charles, with its historic downtown, delicious eateries (boy would a burger from Cotten's taste great right now) and the Creole Nature Trail is so dang charming. I swear it isn't because of Crying Eagle Brewery.
Due to the easy two-and-a-half hour drive (we take Route 90 to avoid the Baton Rouge traffic snarl) from New Orleans, we often find ourselves in Lafayette. Its college-town vibes are never more apparent than when you are in the Freetown area enjoying a meal at a picnic table at Taco Sisters or live music at Blue Moon Saloon and Guest House or Artmosphere. The Paul and Lulu Hilliard University Art Museum however has big city appeal, so be sure to stop and enjoy the collection and rotating shows. It won't surprise you at this point to know that we are fond of conversations spent over beers at Parish Brewing Co., in nearby Broussard or 30 minutes away from Lafayette in the beer garden at Bayou Teche Brewing in Arnaudville.
This summer, we have our in-state travel sights set on Breaux Bridge, Natchitoches, St. Francisville and Grand Isle. To my knowledge there aren't any breweries near those places, but again, that's not our sole criteria, no matter what you think. Each summer as we pack up the trunk, pile into the car and set off to an old favorite or new-to-us destination, I recall with fondness those wacky trips to Wisconsin and, as much as I miss Chantal and her family in those moments, I also say a little prayer of thanks that there aren't any passengers in the vehicle prone to car sickness.