The Good Life: North Louisiana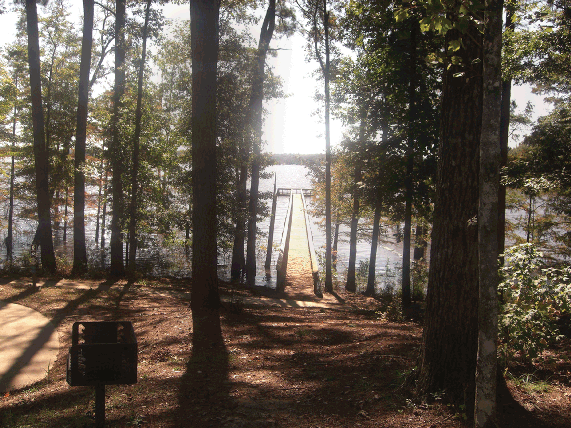 North Louisiana is justly famed for its wealth of options for enjoying the outdoor life. Sportsman's Paradise really is a paradise for those who love to hunt, fish, hike, bike or just relax by a quiet lake. But the region has other attributes, as well – vibrant cities, public and private colleges and universities, high-quality medical care and lots of history. Come see for yourself.

Shreveport's City Life
The largest city in Sportsman's Paradise, Shreveport combines the charm of Louisiana's lifestyle with the fun you find in big cities everywhere. Shreveport was founded in 1836 and sits at the junction of the Red River and the Texas Trail. Its neighbor across the river is Bossier City.
There's so much to do in Shreveport, from smelling the gorgeous flowers at the 118-acre gardens at the American Rose Center to taking in a Broadway show at the historic Strand Theatre. The theater itself is a treat to see; it was built in 1923 as a movie theater and restored to its original grandeur 28 years ago.
Grandkids and grandparents alike will enjoy the hands-on activities at Sci-Port Discovery Center, and every fall the Red River Revel draws art-lovers from all around. Shreveport is home to Centenary College as well as campuses of Louisiana State and Southern universities. Bossier City's Louisiana Boardwalk is an ideal place to shop and eat. If taking a chance on cards or slots is your kind of fun, you're in luck, too. Shreveport has two casinos, and Bossier City has three. Both cities offer a wide array of assisted living complexes as well as a wide variety of housing for sale.
Sportsman's Paradise has many other towns that might make an ideal hometown for you. Ruston, known for its juicy peach crop, has an 18-block historic district, the Louisiana Military Museum and two institutions of higher learning: Grambling State University and Louisiana Tech. Each June, the Peach Festival celebrates the town's bounty. In Monroe, you'll find a campus of the University of Louisiana and the Biedenharn Museum and Gardens, founded by Coca-Cola bottler Joe Biedenharn. Other friendly small towns in Sportsman's Paradise are Winnsboro, Bastrop and Homer.
Fishing and More
If you long to reel in largemouth bass, catfish, bream or crappie, Sportsman's Paradise is your kind of place. Few areas are blessed with so many parks. Lake D'Arbonne State Park, about 20 miles from Ruston, offers piney forests, fishing piers and a tennis and swimming complex. Between Bossier and Minden is Lake Bistineau State Park, with its campgrounds and cabins for rent. And at Poverty Point Reservoir State Park, you can fish in a 2,700-acre lake and see all kinds of wildlife. If golf is your thing, try Olde Oaks or Black Bear, part of the state's scenic Audubon Golf Trail.
Finding History
At Poverty Point State Historic Site, you'll see unique earthen mounds built by Indians between 1650 and 700 B.C. The site features a 2.6-mile trail and guided tours. In Homer, the Herbert S. Ford Memorial Museum gives a fascinating taste of the history of North Louisiana. The story of the region is told in such personal artifacts as furniture, a doctor's equipment and items from an old-time county store. The museum itself dates back to 1890 and was originally the Hotel Claiborne.
When you visit Sportsman's Paradise, you'll find out what so many retirees have already discovered: North Louisiana is a great place to meet friendly people and enjoy the outdoors. It's also a good springboard for people who like to travel throughout the Ark-La-Tex area now that retirement has given them more time for fun.