The Greatest Good
Saving the Hurricane Laura-ravaged Kisatchie National Forest and its inhabitants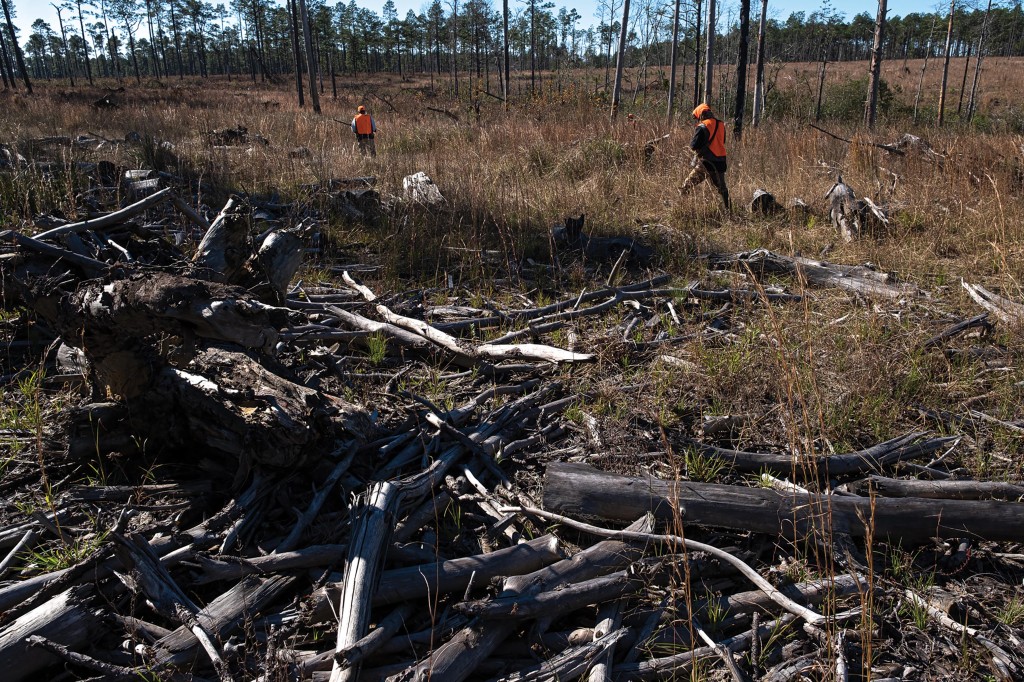 Did You Know?
Facts and Figures
• There are 154 national forests in the United States, and the U.S. Forest Service manages 193 million acres.
• The Calcasieu Ranger District, which includes two non-adjacent "Units" — Vernon and Evangeline — covers more than 182,000 acres. The Vernon Unit suffered the worst damage during Hurricane Laura.
Hollywood demanded devastation. The directors of the upcoming science-fiction film "65" needed to find a ravaged landscape to place their main character, an astronaut (Adam Driver) who "crash lands on a mysterious planet only to discover he's not alone." Then they saw Hurricane Laura ravaged Kisatchie National Forest.
Larger than the state of Louisiana, Hurricane Laura made landfall at Cameron in 2020 as a high Category 4 hurricane with 150 mph sustained winds. It reached Alexandria as a Category 2 storm and maintained hurricane status all the way to Shreveport. In Vernon Parish, Kisatchie's southernmost district, Lisa W. Lewis, forest supervisor for Louisiana's only national forest, remembers seeing the devastation for the first time. "It looked like a nuclear explosion," she says. "Thinking of the effort ahead of us made me physically ill."
Standing next to Lewis, Jim Caldwell, Kisatchie's staff officer for Public Affairs, Recreation and Heritage, recalls what one crew member from "65" told him after witnessing the damage: "We don't need any CGI here."
At 604,000 acres, Kisatchie's five, non-contiguous districts cover seven parishes. In the Calcasieu Ranger District of Vernon Parish ("We affectionately call it God's Country," Lewis says), Laura's destruction was most severe. Here, 100 miles inland, Laura destroyed the forest "as though it were on the coast," Caldwell says. "The hurricane impacted 256,000 acres on some level. Ninety thousand of those are areas of heavy damage. Of that, 20,000 acres received catastrophic damage." Although the Forest Service salvaged and continues to sell toppled timber, Lewis estimates a $64 million loss.
In the days after the storm, Lewis and Caldwell had yet another immediate worry. Louisiana is home to one of the densest populations of the red-cockaded woodpecker, which has been on the endangered species list since 1970. Hurricane Laura destroyed trees where these woodpeckers carve cavities in pines that have been infected with red heart disease, a fungus that softens the heart of the tree. The longleaf and loblolly pines of Kisatchie, along with red heart disease, are essential for the woodpeckers, territorial birds that forage on insects and bark. Lacking options to carve new homes and build a safe habitat, the woodpeckers would be forced to roost on limbs. There, Lewis and Caldwell knew, the woodpeckers would be vulnerable to hawks and owls.
Forest Service employees cut their way through the destruction and into the woodpecker sites. "Within 10 days after the storm, [they] had determined which red-cockaded woodpecker cavity trees had been blown down," Caldwell says. The U.S. Forest Service then devised a plan, commissioning several companies to make artificial cavities, among them RAVEN Environmental Services, which makes inserts out of western red cedar. Thirty days after the hurricane, 300 artificial cavities had been placed in standing trees in the Vernon District. To date, the Forest Service has installed 400 artificial cavities.
"And it worked," Caldwell says. In part because of these efforts, Lewis believes that the red-cockaded woodpecker may soon be reclassified from endangered to threatened. After all of the destruction and the past year of grueling work, she and Caldwell are also hopeful about the current reforestation efforts. In the 1930s, when the Civilian Conservation Corps began reforesting this area, its teams planted pines — some non-native but simply available at the time — that could thrive in wet conditions. After Hurricane Laura, what would have taken 100 years for the Forest Service to replenish as entirely native will now take a decade, two at most, before the area returns to its natural longleaf pine savanna.
As Caldwell admires a stand of healthy longleaf pines, he quotes Gifford Pinchot, the politician, conservationist, first chief of the U.S. Forest Service and "Father of Forestry": "'The purpose of conservation: The greatest good to the greatest number of people for the longest time.'"
Lewis nods, looking up at the needlelike leaves that can grow to 18 inches. "The work ahead remains Herculean at best," she says, "but we're out here every day."
At A Glance
Location
Kisatchie, the only national forest in Louisiana, covers 604,000 acres and runs through seven parishes, ranging from Vernon and Rapides to Webster and Claiborne.
Flora
Crowfoot violet, carnivorous pitcher plant, wild azalea
Fauna
Louisiana pearlshell mussel, Rafinesque's big-eared bat, three-toed box turtle