The Greatest Speech
From the executive editor's desk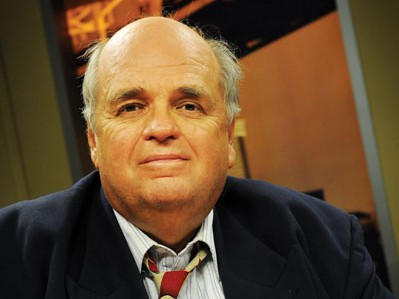 With the new year will come a gubernatorial election, a quadrennial event that is only out- rivaled by the LSU-Alabama game for fan interest. This year the attention should be especially high because Gov. John Bel Edwards is term limited. He can take a well-deserved rest in a 50 yard line box seat and watch the players scramble.
We pause though to look back to an earlier election that is one of the most legendary. It was 1928, this year being the 95th anniversary, when politics changed dramatically and when one of the last great moments in political oratory was performed.
Louisiana was a devastated state that year. In 1927 the state had suffered its worst disaster yet. Known as the Great Flood the water from the Mississippi River, as yet unrestricted by flood control systems, spread across much of the state.
In 1974 Randy Newman released a song about the flood called "Louisiana 1927" which included this poignant verse:
What had happened down there was the wind had changed/Cloud rolled in from the north and it started to rain/It rained real hard and it rained for a real long time/Six feet of water in the streets of Evangeline
That message was already reverberating in '28 as candidates travelled the state looking for votes. Huey Long, a public service commissioner from Winnfield had run and lost for the job before, now he was trying again.
He spoke in St. Martiville at the Evangeline Oak, where a legend popularized by Henry Wadsworth Longfellow's poem claimed that an Acadian girl named Evangeline had waited futilely for her departed lover Gabriel to return. Evangeline became a forever symbol of broken promises.
Long seized the setting to touch the hearts of his downtrodden audience.
…Evangeline is not the only one who has waited here in disappointment. Where are the schools you have waited for your children to have, which have never come? Where are the roads and highways that you send your money to build, which are now no nearer than before? Where are the institutions to care for the sick and the disabled?
What a passionate paragraph! The audience members, I hope, braced themselves because Huey Long was moving in for the kill:
Evangeline wept bitter tears in her disappointment, but they lasted only through a single lifetime. Your tears in this country, around this oak; have lasted for generations. Give me the chance at last to dry the tears of those who still weep here.
Huey Long won the 1928 election promising, and frequently delivering, services for the needy, most often funded by taxing the oil industry.
You won't hear speeches like the Evangeline Oak anymore. For one, people have many alternatives to political rallies as a form of entertainment, plus modern media have changed the delivery. Today, Long's speech would be whittled to a 10 second sound bite suitable for TV.
Still there are voters looking for solutions in their lives. Promising to dry tears in not far removed from pledging that every man should be a king.
Errol Laborde Executive Editor
Podcast
Louisiana Insider
Catch up on the latest podcast episodes
Episode 104
Love That Chicken!
You've heard the expression "love that chicken!" Well, you might like this colorful interview as well. Al Copeland Jr. shares stories from the new book, "Secrets of A Tastemaker: Al Copeland. The Cookbook. Recipes and Spicy Delicious Memories." His late dad founded the business best known as Popeyes, which is being honored this year on its 50th anniversary. Guest: Al Copeland Jr., CEO and chairman of the Copeland foundation
Episode 103
Learning About Ourselves – What the Numbers Say
Allison Plyer is an expert on numbers — not the boring kind that we may have experienced in school, but the fascinating statistics that reveal information about our lives and futures, as well as trends in the state. Guest: Allison Plyer, chief demographer for The Data Center
Episode 102
Shrimp Boats are Coming
Shrimp may be the most versatile of all seafoods. We crave the jumbo shrimp but small shrimp has a use in gumbo. We eat the crustacean fried, boiled, grilled or topped with a remoulade sauce. It is also an industry with its own unique issues and culture. Guest: Emma Lirette, author of the new book "Last Stand of the Louisiana Shrimpers,"