The Science Behind Shreveport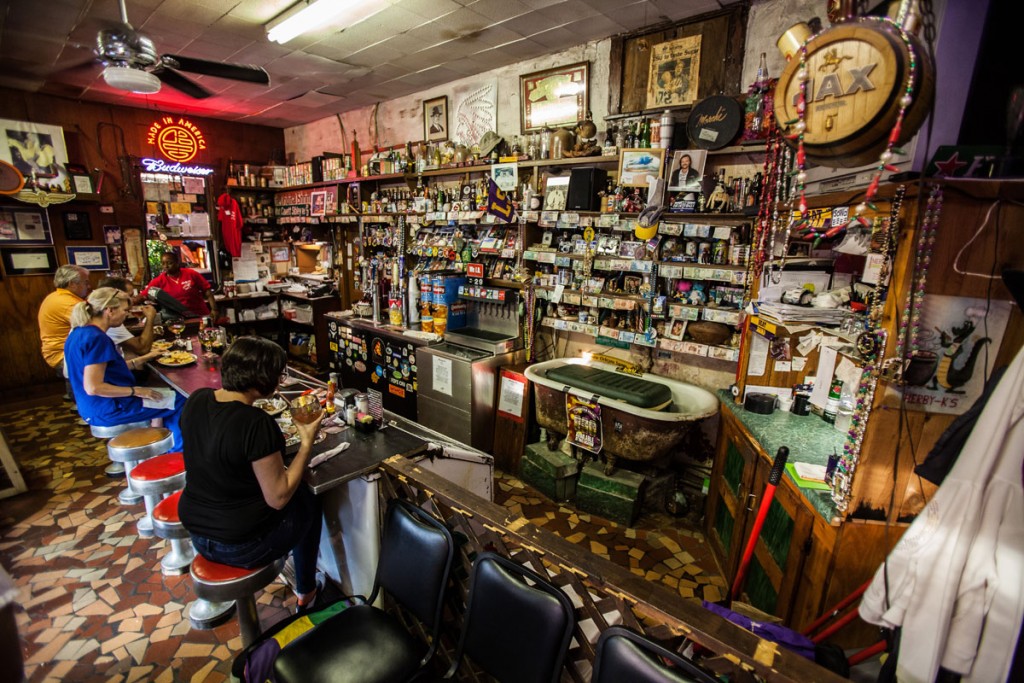 If you are fascinated by the world of science, a visit to the Shreveport-Bossier City metropolitan area will surely satisfy your yearning for fascinating discoveries.
In fact, it's home to some of the most captivating displays of science in the state, and nationally for that matter. Twenty miles outside of Shreveport, the seemingly indiscriminate location of Keithville, Louisiana is home to Champ Haven, a 200-acre national chimpanzee sanctuary. There are 221 endangered chimps in the sanctuary, living out their retirement after being in held in captivity as subjects for laboratory research.
From about only 12 feet away, out in the wide open, you can watch humanity's closest living relative and a manifest of human intelligence. Like humans, each great ape holds very distinctive personalities, and observing them in their natural habitat playing, eating, sunbathing or climbing – the latter of which is one of guests and employees' favorite things to witness – is a sight to behold. For the safety of both the primates and guests, visitors stand on the other side of a moat built around the forested preserve. (Tip: Be sure to watch Magnum's family, a group of 24 chimps that range in age from three months to 35 years of age. In this clan, there's Magnum, the alpha male; a mother and her baby; and a handful of adult and juvenile chimps.)
Come armed with questions because both the passionate Amy Fultz, doctor of behavior and research, and the attending veterinarian Dr. Raven Jackson-Jewett are on hand at the observation deck, not only to answer your questions, but also to fill visitors in with more fascinating details about the primates. (Fun Fact: the largest chimp here is 200 pounds, and the great apes consume about 300 pounds of produce and nutritional primate biscuits annually for their colony.)
For a nominal fee, guests can take hayrides and get a behind-the-scenes tour with none other than the sanctuary's president, Cathy Willis Spraetz, who is chock full of interesting information. (Tip: On this tour, you will see more than 50 chimpanzees and demonstrations of how they care for the chimps.) (Fun Fact: Every chimp has an indoor bedroom and is given nesting materials of straw and hay to make a private sleeping nest. The chimpanzees also have favorite plush toys; one chimp's favorite is a Sponge Bob figure.) The preserve is open to the public on specific Saturdays throughout the year – with exception to very hot months of June through August.
Not only can you witness these animals, but also the birds of prey – which have been the intelligent workhorse for human beings since ancient times. Head to the award-winning Walter B. Jacobs Memorial Nature Park, a historical landmark that has some incredibly fascinating birding demonstrations. This park, which is also a pine-oak-hickory forest preserve, plays host to a rehab facility for injured owls, eagles and falcons – among other birds. You can even get a close look at the revered falcon during the park's educational demonstrations. (Tip: Don't miss their night time guided walks, where onlookers will see the mysterious and beautiful owls living on the property.) Additionally, there's even five miles of hiking trails with exhibits throughout the pathways.
Want to eat some plants? The park offers an edible plant workshop, plus a plethora of other classes, demonstrations and educational experiences for nature and science lovers (including an introduction to archery). Guests can check out their Facebook page for scheduled events and details on educational experiences. (Fact: This nature park is on the National Register of Historic Places, is a Louisiana National Heritage Area, and was a 1984 Louisiana World Exposition attraction.)
Interested in more science discovery? Head to the Sci-Port: Louisiana's Science Center, which has earned its place among the top 25 science centers by Best of American Towns. Among the offerings is a space dome planetarium, which is placed at a 45-degree angle, and is where planetarium manager (and outer space aficionado) Greg Andrews gives fascinating demonstrations. (Tip: They can show you what the sky looked like on the night you were born.)
Kids and adults love the exhibits in physical science area where there are big pulleys from which you can pull yourself up; and the bed of nails, which demonstrates weight distribution, is always a big hit with everyone. You will be wowed by the children's museum, Power of Play (POP), within the Sci-Port Discovery center. The museum is a 10,000-square-foot, kids'-sized replica of Shreveport-Bossier City where kids can play the role as a city's innovator.
After a day of fun-filled science, you are sure to have worked up an appetite. Just an eight-minute drive from Sci-Port is Herby-K's, an institution and 75-year-old family-owned restaurant and a local favorite that has been tempting pallets for decades. (Tip: You must try the mouthwatering Shrimp Buster, which has been served here since 1936. This historic dish is an open-faced French bread po-boy, overflowing with fried jumbo shrimp and flattened with a mallet.)
For some of the best accommodations, with a view of the downtown Shreveport skyline on the beautiful Red River, there's the Courtyard Shreveport-Bossier City Louisiana Boardwalk. (Tip: Request a room with a view of the downtown skyline and the river.) Step right outside this hotel door and you are on the adored boardwalk. The hotel is also walking distance from two casinos and, of course, the Louisiana Boardwalk Outlets, which is a riverfront dining and shopping Mecca. (Tip: For a relaxing experience, sit on one of the benches outside the hotel and watch the Red River.)
For more information:
herbyks.net/Herby_Ks/story.html