Traveling Gourmet: Best of the Bounty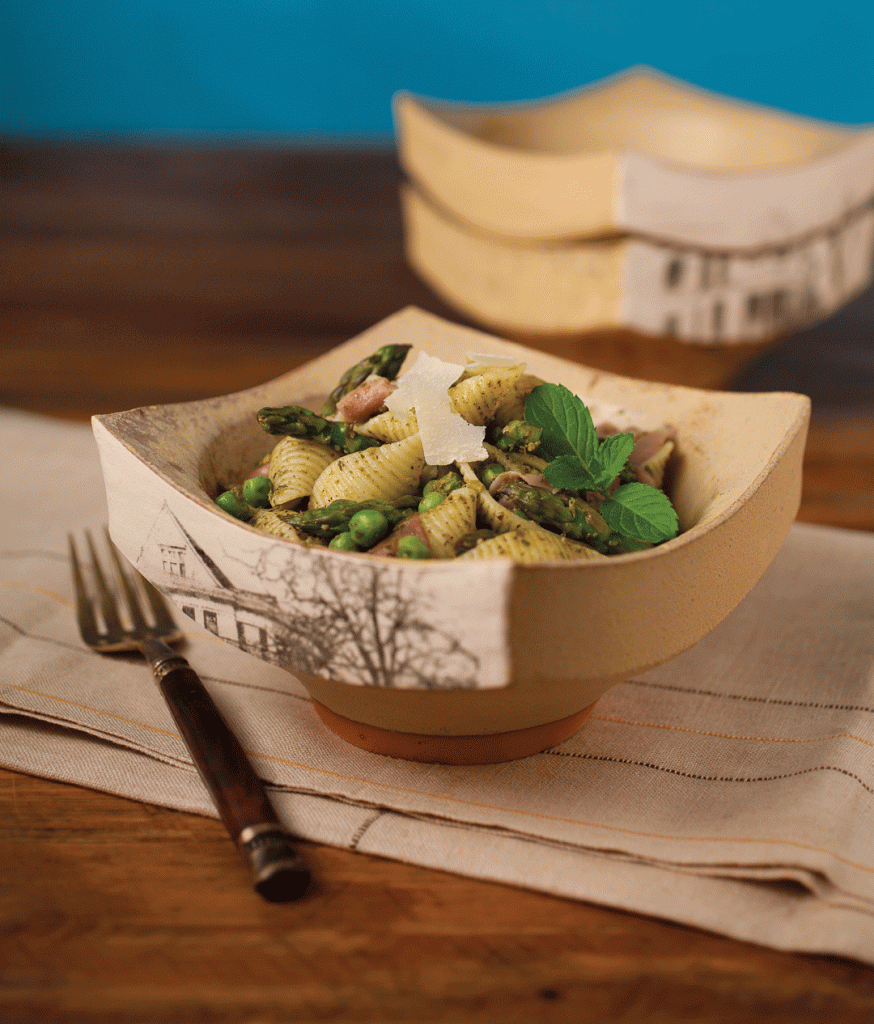 Several friends were chatting recently when the conversation turned to food. We discussed how the crawfish supply was holding up; good sources for live crabs, particularly the big, meaty freshwater ones; the outlook for the upcoming shrimp season; when the first tomatoes were likely to be in the farmers markets. At one point, someone threw up his hands in resignation. "I can't keep up," he moaned. "There's just too much. One season overlaps another season. There's not enough time to eat everything."
He sure had a point. We're blessed with an embarrassment of culinary riches during every season of the year – but never more so than right now. In addition to seafood and crawfish, the good earth is yielding a variety of vegetables and fruits that both test a cook's imagination and offer the opportunity to eat on a grand scale.
A trip to the farmers market these days is a challenge but only because you always seem to buy more than you can possibly eat before the next visit. Everything looks so wonderful, such a riot of color, such a cornucopia of desire and possibility. Your resolution that, for once, you won't buy too much is quickly forgotten. You need more willpower than I possess to choose among tomatoes, cucumbers, sweet corn, zucchini, leeks, new potatoes, snap beans, wax beans, asparagus, radishes, eggplant, blueberries, peaches, plums, blackberries – the choices go on and on, and I can't resist any of them.
Once you're home with your bags of produce, what to do with all of it is the challenge. So this month I've put together a few ideas for using some of the season's bounty. Pasta is a great standby that can be combined with any number of vegetables in many combinations. The recipe for shells with asparagus, green peas, prosciutto and mint pesto has tones of spring shading into summer. Mint pesto can also be used with a variety of other vegetables, as well as meats and poultry.
Finding different ways to cook zucchini, which begins arriving in such abundance this time of year, is always a formidable task. Combined with leeks and cheese, zucchini can be paired with a variety of meat, poultry or seafood dishes. Baby bok choy with ham is versatile enough to serve as a main course or side dish. Roasted new potatoes with rosemary are good served alongside the bok choy or with any number of other dishes. And the arugula salad can be a course in itself or a light lunch.
All of these recipes are simple and quick to execute, making them ideal for an uncomplicated dinner, with time left over to go outside and enjoy the cool of the evening.
Pasta With Asparagus, Green Peas, Prosciutto and Mint Pesto
Several sprigs fresh mint
1 pound medium shells
24 thin asparagus spears, cut into 1-inch lengths
1 cup green peas
4 thin slices prosciutto, chopped
1/2 cup mint pesto (recipe follows)
Coarse salt and freshly ground black pepper
Freshly grated Parmesan (optional)
Add the mint sprigs to a large pot of salted water, and bring to a boil. Add the shells, and set a timer for the cooking time specified on the package. When there are 2 minutes left on the timer, add the asparagus and peas to the pot. Drain the pasta and vegetables. Remove and discard the mint sprigs. Transfer the pasta and vegetables to a serving bowl, add the prosciutto and mint pesto, and toss to combine. Season to taste with salt and pepper. Add optional Parmesan if desired. Serves 4 to 6.
Zucchini and Leeks au Gratin
4 medium zucchini, sliced
2 leeks (white part only), chopped
1 tablespoon butter
2 tablespoons olive oil
Coarse salt and freshly ground black pepper
2 large pinches nutmeg
1/2 cup freshly grated Parmesan
2 tablespoons minced fresh herbs, such as parsley, chervil, chives and tarragon
In a large skillet on medium heat, cook the zucchini and leeks in butter and oil, stirring occasionally, until softened, about 10 minutes. Transfer to a shallow ovenproof dish. Season with salt, pepper and nutmeg, and cover with grated Parmesan. Put under a hot broiler until the cheese is browned. Sprinkle with fresh herbs. Serves 4.
Mint Pesto
This is one way to use the abundance of mint in our gardens. Try serving it with lamb.
1 cup packed fresh mint leaves
1/4 cup chopped, slivered or sliced almonds
1/2 cup olive oil
1/4 cup freshly grated Parmesan
Large pinch salt
2 teaspoons lemon juice
Combine all of the ingredients in a food processor, and pulse until the mixture is fairly smooth. Makes about 1/2 cup.
Baby Bok Choy With Ham
1 pound small bok choy, about 10 to 12
2 tablespoons vegetable oil
2 tablespoons minced fresh ginger
2 tablespoons minced garlic
1 cup cubed ham
1/2 cup chicken or ham stock
Coarse salt
Trim the ends of the bok choy, and cut them in half lengthwise. Wash well, and drain in a colander.
In a wok or large pot, heat the oil, and add the ginger and garlic. Stir-fry until fragrant, and then add the ham, and stir-fry for a minute. Add the bok choy and stock, and cook, stirring, until the greens have wilted. Season to taste with salt. Serves about 4.
Arugula, Walnut and Dried Cherry Salad
Sylvetta "wild" arugula is smaller and more peppery than the garden variety. It is one of the few salad greens that I can grow successfully in our hot summers. It does well in a container with morning sun.
4 cups arugula
1/2 cup walnuts
1/4 cup dried cherries
1 1/2 tablespoons olive oil
1 1/2 teaspoons balsamic vinegar
Coarse salt and freshly ground black pepper
Parmesan cheese
Combine the arugula, walnuts and dried cherries in a salad bowl. Whisk the olive oil and vinegar until emulsified; add to salad ingredients, and toss. Season to taste with salt and pepper. Using a vegetable peeler, shave generous strips of Parmesan over the salad. Serves 4.
Roasted New Potatoes With Fresh Rosemary
2 tablespoons olive oil
24 new potatoes
2 sprigs fresh rosemary, roughly chopped
Coarse salt
Preheat the oven to 450 degrees. In a large ovenproof skillet, combine the oil, potatoes and rosemary. Shake the pan to coat the potatoes with oil. Roast in the preheated oven until the potatoes are tender, about 20 minutes. Sprinkle the potatoes with salt. Serves 4.