Traveling Gourmet: Sweet Thoughts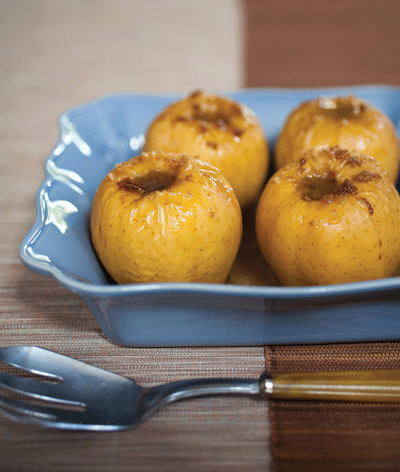 This time of year we're besieged at every turn by mouthwatering images of elaborate desserts arrayed on holiday tables: multilayered cakes enrobed in shiny icings, glazed fruit pastries, tiny tarts glistening like precious jewels, fanciful chocolate creations, pies topped with impossibly high and fluffy meringues, platters heaped with scrumptious cookies.
All those wonderful desserts are so tempting, so inviting that you want all of them – and now. Unfortunately, most of us aren't professional pastry chefs with the skill and the equipment that it takes to produce them.
Let's face it, we only prepare desserts from scratch on an occasional basis, and when we do, we limit ourselves to a few basic recipes. Not that there's anything wrong with that; our families love familiar, homey desserts. The occasional splurge on a professionally prepared pastry in a restaurant or from a bakery is a wonderful experience, but the truth is that fancy desserts are not what most of us want on a regular basis. The appeal of homemade desserts is that, imperfect as they may be, they convey warmth and love.
Although many people claim they aren't good with desserts, there are a lot of simple and satisfying sweets that anyone can make. This month I'd like to suggest a few that can be made quickly and don't require any special skills.
Ice creams and sorbets are some of the easiest desserts of all. A small, inexpensive electric ice cream freezer is all that's required to make an endless variety of frozen treats. Mix the ingredients, chill them, place them in the machine, turn it on, walk away – and 30 minutes later you have homemade ice cream or sorbet. That's all there is to it.
I'm including recipes for two very different frozen desserts – a satsuma sorbet and a sweet potato ice cream. This is the season for satsumas, and this simple recipe captures the very essence of the fruit. The sweet potato ice cream is an unusual departure, but I wager that most sweet potato fans will like it. Both recipes contain some alcohol, which improves the texture. The vodka in the sorbet is not noticeable, while the rum in the ice cream adds flavor.
Baked apples were once ubiquitous on menus and in cafeterias, but I can't remember when last I encountered them, which is a shame, for it's difficult to imagine a dessert that is more perfect in its simplicity. You can add all sorts of ingredients and spices to a baked apple, but I prefer only light brown sugar, butter and cream, which accentuate the flavor of the apple rather than disguise it.
Turnovers are festive and fun, and the recipe for pear and almond turnovers is quick and ridiculously easy to prepare because it is made with phyllo dough, which is available in the supermarket freezer. Pears and almonds are but one possible combination for these turnovers. Using the same method, you can substitute apples, for example, or fold the dough around a square of chocolate. Use your imagination, and you'll develop an extensive repertoire of turnovers.
Baked Apples
A buttery baked apple, unparalleled in its simplicity, makes a wonderful dessert, snack or breakfast.
4 apples, such as Macintosh, Cortland or Braeburn
4 tablespoons light brown sugar
2 tablespoons butter
1/4 cup water
Heavy cream (optional)
Preheat the oven to 350 degrees. Using an apple corer, core the apples, removing about three-fourths of the core. Leave the remainder of the core intact. Fill each apple with 1 tablespoon of sugar, and top each with a half-tablespoon of butter. Place the apples in a baking dish, and pour water in the bottom. Cover the dish, and bake the apples in the preheated oven until they are tender, about 30 to 40 minutes. Serve them warm or room temperature with heavy cream if desired.
Serves 4.
Sweet Potato-Rum Ice Cream
Either bake or boil the sweet potatoes. If you prefer a perfectly smooth ice cream, process the mixture in a blender before chilling. Thin ginger cookies are a nice accompaniment.
1 1/2 cups cooked and mashed sweet potatoes
1/4 cup plus 2 tablespoons 80-proof dark rum
1/2 teaspoon ground cinnamon
1/2 teaspoon ground nutmeg
1/8 teaspoon salt
1 teaspoon pure vanilla extract
1/2 cup plus 2 tablespoons light brown sugar
1 cup whole milk
1 cup heavy cream
Combine sweet potatoes, rum, cinnamon, nutmeg, salt and vanilla. Using a fork, mash well so the potatoes are imbued with rum and spices. Add sugar, milk and cream, and mix well. Chill thoroughly. Process in an ice cream maker according to the manufacturer's instructions. Scoop into a container, and freeze until firm.
Remove from the freezer 5 or 10 minutes before serving so ice cream will soften slightly. Makes about 1 quart.
Satsuma Sorbet
A favorite cocktail this time of year is fresh-squeezed satsuma juice mixed with amber rum. If you'd like that flavor in a sorbet, substitute rum for vodka in this recipe. You can also save some satsuma halves after you've juiced them and serve the sorbet in those.
3 1/2 cups fresh-squeezed satsuma juice
3/4 cup sugar
1/4 cup vodka
Combine all ingredients, mixing until the sugar is dissolved. Chill thoroughly. Process in an ice cream maker according to the manufacturer's instructions. Scoop into a container, and freeze until firm. Remove from the freezer 5 or 10 minutes before serving so the sorbet will soften slightly. Makes about 1 quart.
Pear-and-Almond Turnovers
Pears and almonds are a lovely combination that can be found in many fancy pastries produced by professional pastry chefs, but these homespun turnovers are within the reach of anyone.
2 firm, ripe Bosc pears
2 teaspoons lemon juice
2 teaspoons sugar
1/4 cup sliced almonds
8 sheets of phyllo dough
4 tablespoons melted butter
Powdered sugar
Preheat the oven to 350 degrees. Peel and core the pears, and cut them into small chunks or cubes. In a small bowl, toss the pears with lemon juice, sugar and almonds.
Place a sheet of phyllo on a dry work surface. Brush it with melted butter. Place another sheet of phyllo on top of the first sheet, and brush it with melted butter.
Spoon one-fourth of the pear mixture in the center of the phyllo. Fold the long sides over the filling, and then fold each of the short sides, in turn, until you have a packet about 3 inches square. Brush both sides of the packet with melted butter, and place it, seam side down, on an ungreased baking sheet. Repeat with the remaining sheets of phyllo and filling.
Bake in the preheated oven until browned, about 10 minutes. Using a spatula, remove the turnovers to a cooling rack. Serve them hot, warm or room temperature, sprinkled with powdered sugar. Makes 4 turnovers.