Visit Mississippi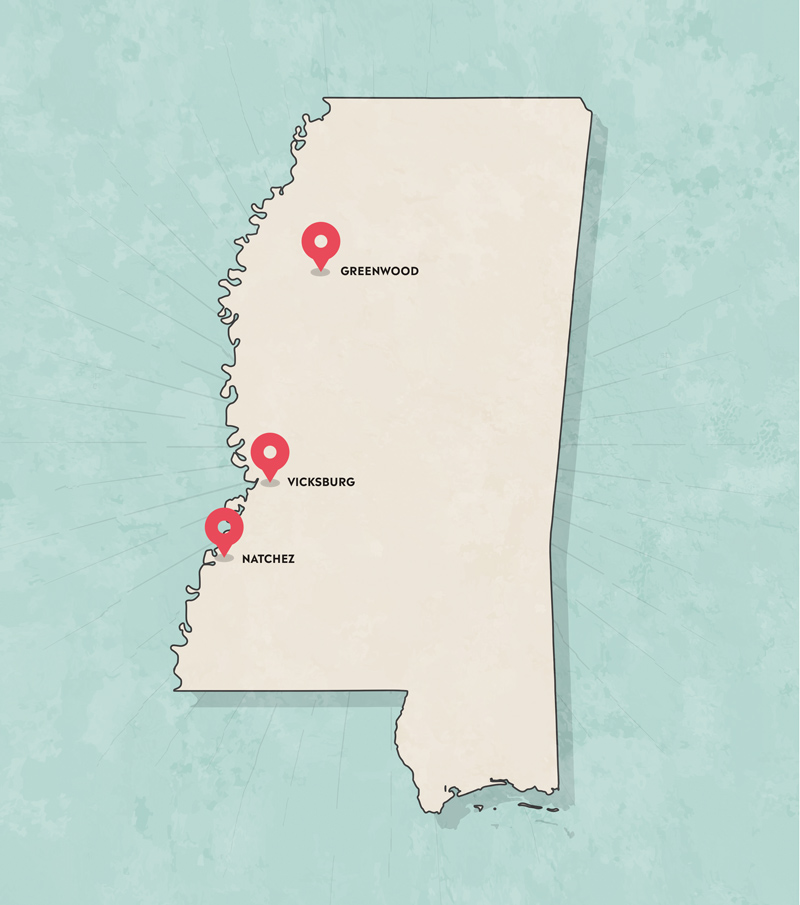 Mississippi offers a taste of the South that remains unique. Heavily influenced by its proximity to the Mississippi River, the state abounds with important national history and the stories of the creative individuals who helped shape it. Home of the delta blues and several Civil War sites, the state gives travelers a unique glance into how small towns and rural river deltas have influenced the America we know today. Conveniently close for Louisiana travelers, Mississippi is a wonderful destination for explorers looking to experience something a little different. Whether you're an outdoor enthusiast, a history buff, a foodie, or an artist, Mississippi offers something for everyone.
In Greenwood, past and present converge into a unique melting pot of down-home culture and unexpectedly cosmopolitan experiences. Savor authentic Delta cuisine from a James Beard Award nominee or pick up tricks of the trade at the Viking Cooking School. Explore the history of blues legend Robert Johnson, and parade through downtown shops brimming with artsy treasures. No matter what moves your soul, in Greenwood, inspiration awaits around every corner.
Vicksburg bursts at the seams with local culture and character—in Vicksburg, you'll find authentic Southern hospitality, significant U.S. history, influential art, flavorful food, and thrilling outdoor adventures. With sweeping views of the Mississippi River, Vicksburg perfectly blends Southern culture and heritage with exciting modern-day attractions, from world-class casinos, upscale shopping, dining and spas to fascinating historic sites, architecture, and antebellum mansions. It all runs on river time—go to VisitVicksburg.com.
This season, allow a small Mississippi River town with over 300 years of history to thrill your senses with its sights, sounds, and unique Southern charm. Natchez is filled with breathtaking views of the mighty Mississippi, meticulously kept antebellum homes and churches, beautiful parks, historic walking trails, hand-crafted southern home cooking, informative city tours, vibrant nightlife, and much more for you to discover. Plan your trip at VisitNatchez.org.