Washington's Treasure Trove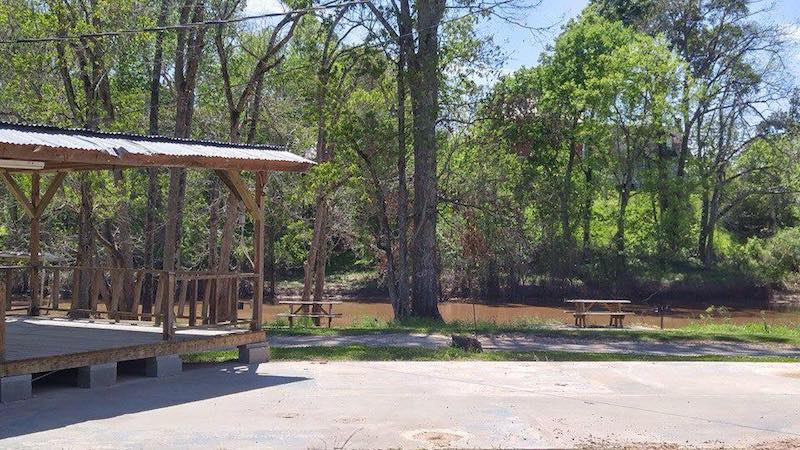 It's easy to imagine the town of Washington, Louisiana in its heyday, when it was a bustling steamboat port transporting goods and cattle to New Orleans from Cajun Country via Bayou Courtableau. Most of the town is listed on the National Historic Register; in fact, Washington is the third oldest settlement in Louisiana and was founded in 1720. Its thriving steamboat era has certainly left its mark, and the town is riddled with historic homes and structures from those days. (Fact: Washington was the largest inland port between St. Louis and New Orleans during the 1800s.) While the last steamer may have left Washington in 1900, this town with a population of 1,000 has some unforgettable finds.
You'll find many of the historic buildings left behind are homes for the town's shops, restaurants and bed and breakfasts. Make your first stop the Washington Museum and Tourist Center on Main Street, where you can grab a map and head off on a self-guided walking tour. The museum contains fascinating 1800s artifacts from the town's history.
Washington is an antique lover's paradise, and all along Main Street are antique shops; but whatever you do, don't miss the Old Schoolhouse Antique Mall. This schoolhouse is filled with great treasures from room-to-room, and includes the school gymnasium. (Tip: The Antique Mall is only open on Fridays, Saturdays and Sundays.) There are more than 100 antique dealers operating out of the Old Schoolhouse Antique Mall. (Tip: Some 2,000 treasure hunters converge here for the Antique Fair & Yard Sale, which is held during the second weekend of April and October; the fair spreads over six acres and has an additional two-hundred dealers.)
For a real change of pace, be sure to tap into your 'flora and fauna' spirit, and take a nature walk or go birding through the hardwood forest of the peaceful Thistlethwaite Wildlife Management Area. If you're looking to get a little more active, Washington is a popular destination for cyclists. You can take two wheels on either the Washington-to-Breaux Bridge Trail or the Washington-to-Eunice-to-Sunset trail.
If art is more your style, be sure to visit the Washington Cultural District – which is a part of the Louisiana Cultural District program – where you can purchase original works of art tax-free.
After taking in all this history and treasure hunting, you will have worked up an appetite. Try satisfying your hunger at the iconic and historic Steamboat Warehouse Restaurant. This restaurant is chock-full of historic photos, memorabilia and awards, and exudes character and charm.
Award-winning chef and restaurant owner Jason Huguet is sure to please your taste buds with several of his gold medal winning dishes. Start with appetizers like the eggplant Belle Rose and sidesaddle angels, and the steak Lafitte, softshell cypremort, redfish Opelousas and eggplant Napoleon are also sure to please. For dessert, finish it all off with The Steamboat Warehouse Louisiana Pecan Pie. (Tip: Request longtime waitress Stacey, and for the best table in the house grab table No. 16, which seats four and has a view of the bayou.)
Speaking of the bayou, enjoy lemon drop martinis, a Moscow Mule or a cold brew while relaxing on the back deck looking over Bayou Courtableau. This tranquil scene is sure to take your cares away. (Tip: The Steamboat Warehouse Restaurant is only open for dinner except on Sundays, when it is only open for lunch.)
Right next door to the Steamboat Restaurant are the Steamboat Cottages, which are located on the banks of the bayou, and on land where an old sugar mill once operated (there are even remnants of the sugar mill behind the cottages). There are two cottages, each with a bedroom, living area, full bath and a mini refrigerator. Another option is Laura's Cottage Bed and Breakfast, which is a cozy two-bedroom house. For those who want to combine their lodging experience with nature, Willie's Campground – along Bayou Courtableau – has been a fun site for many years (Willie's has a bar to wet your whistle plus live music on certain days); or you can choose the Town of Washington RV Park as your place to kick back and relax, before you tour Washington all over again!
For more information go to:
facebook.com/Lauras-Cottage-Bed-Breakfast
facebook.com/willieswashingtoncampground