Where's All The Rum Gone?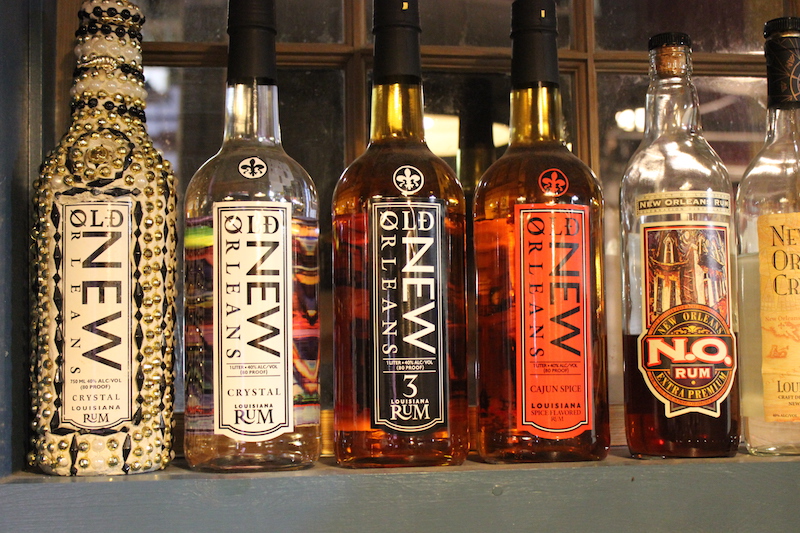 Did you know that Louisiana is one of the highest producers of sugar cane in the world? And that growing sugar cane dates to the 1700s in the Bayou State?
Louisiana sugar cane harvests begin in the fall, sometimes lasting through the Christmas holidays. All that sugar eventually gets refined, sold and made into delicious holiday treats we're enjoying right now.
It also turns into rum.
For years, Trey Litel worked for Bacardi rum at its home office and in Florida and wondered why Louisiana, with all that sugar cane, never produced its own rum. He approached Skip Cortese and Tim Litel and the threesome created Louisiana Spirits Distillery in Lacassine, Louisiana in 2011. At first, they created a silver and spiced rum, then ventured into a satsuma rum liqueur made with Louisiana satsumas and a Bayou Select Rum aged in oak barrels, all created with 100 percent Louisiana sugar cane.
The largest craft rum distillery is now owned by SPI Group and the rum is available nationwide. But visitors to Lacassine can tour the distillery and Louisiana-themed gift shop and taste the rums in its tasting room.
Today, there are several rum distilleries in Louisiana so the question of why the sugar cane-producing state wasn't making rum is now a mute point. Here are the rum distilleries to visit:
Cane Land Distilling Co. located in downtown Baton Rouge creates several types of rum that range from silver to rum aged in barrels. The distillery offers tours by reservation.
Old New Orleans Rum offers several tours a day in its New Orleans distillery. Their products include several types of rum and the new Gris Gris cayenne liqueur made from cayenne pepper, fresh organic ginger and Old New Orleans rum.
Want to learn more about Louisiana sugar cane? You can enjoy sugar cane exhibits at the Jeanerette Museum in Jeanerette and the Bayou Teche Museum in New Iberia. The annual Sugar Cane Festival happens every fall in New Iberia, with pageants, parades, entertainment and more. Visit iberiatravel.com for more information.