Will Clark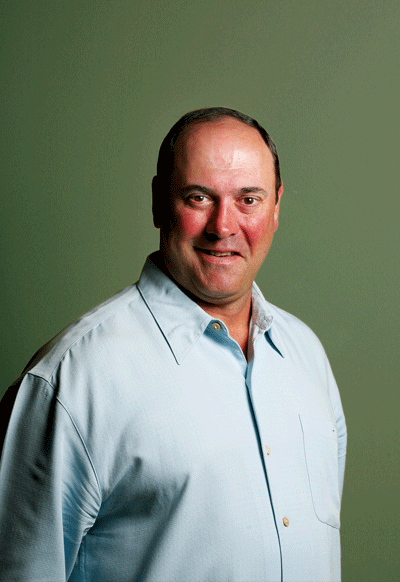 Waiting for the right pitch to hit was something Will Clark mastered.
Clark, who assembled a brilliant 15-year major league career, is one of the finest baseball players the state of Louisiana has produced.
But none of his exploits on the field adequately prepared him for the challenges he would face as a parent.
His son, Trey, was diagnosed with autism shortly after his second birthday.
"Being a baseball player, I had to wait for certain pitches, and I had to be a patient hitter," Clark says. "Having a special needs child, you have to be even more patient. Patience is something that my wife and I were definitely taught because of this experience."
Clark says upon learning that Trey was autistic, his wife, Lisa, sprang into action.
"She's the one who went out and got all the help possible because I was still playing ball at the time," he says. "So I wasn't there, and she was the one who made the doctors appointments and the therapy appointments. Without her, I wouldn't have been able to do it."
The 45-year-old Clark retired from playing after the 2000 season, though he's remained connected to the game on a part-time basis.
He is in his first year as a special assistant with the San Francisco Giants after holding similar positions with the St. Louis Cardinals and Arizona Diamondbacks. The job requires him to make occasional road trips, but it's hardly the constant travel that he experienced as a player.
Now Clark has more time to be the kind of parent professional baseball prevented him from being. He lives with his wife; daughter, Ella, 7; and Trey, now 13, in the Baton Rouge suburb of Prairieville, where they've resided since Hurricane Katrina. Clark says Trey is flourishing.
"He's in a regular school," he says. "He's in the sixth grade. And he's playing sports, basketball and baseball. So he's made great strides."
These days some of Clark's most cherished baseball moments come as a proud parent — a role reversal for a man who created so many fond memories of his own.
The New Orleans native was a standout at Jesuit High School and Mississippi State University. Clark played for the 1984 U.S. Olympic Team and won the 1985 Golden Spikes Award, given to the country's best amateur baseball player.
The San Francisco Giants selected the first baseman with the second overall pick in the 1985 Major League Baseball Draft, heaping prodigious expectations on his 6-foot-1-inch frame.
How's this for grace under fire? In his first major league at-bat, he hit a home run off future Hall of Fame pitcher Nolan Ryan.
In spring training before his rookie season, his teammates had dubbed him "The Thrill," and after his memorable encounter with the fireballing Ryan, the sobriquet stuck.
During his career, Clark played for the Giants, Rangers, Orioles and Cardinals. He was a six-time All-Star, a Gold Glove winner and the Most Valuable Player in the 1989 National League Championship Series.
His elegant swing and fiery demeanor made him one of the most popular Giants players in recent decades.
"In the late '80s and early '90s, the Giants came back into prominence," Clark says. "People remember me and my teammates for that."
His profile among Giants fans serves him well in his new role with the organization. In addition to working with players in spring training and visiting the Giants' minor league affiliates, Clark is active in community relations — hobnobbing with season ticket holders and representing the team at functions.
It also affords Clark an opportunity to bring attention to a cause that he passionately pursues.
On June 15, the Giants held Autism Awareness Night at AT&T Park. The promotion raised money for Athletes Against Autism and Autism Speaks, two organizations supported by the Clarks that are dedicated to spreading awareness and funding research.
Clark is also organizing a charity golf tournament to benefit autism research and awareness in California this summer.
So while "The Thrill" may be gone from baseball, it appears the contributions he is making beyond the game are long-lasting.
"I was fortunate enough to be in the spotlight," Clark says. "And I can shine a little light on the problem, and now I'm trying to do as much as possible in helping out."