Born Again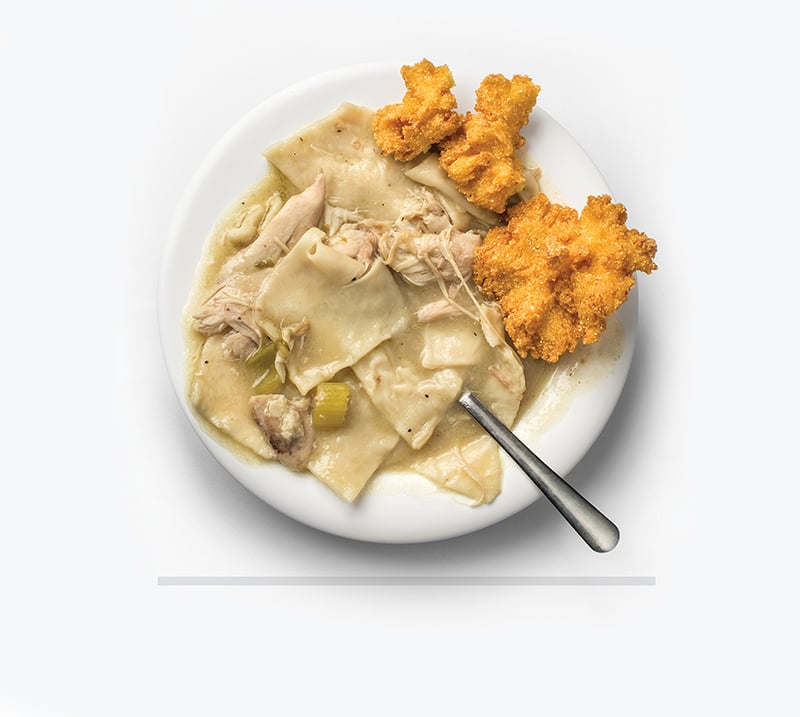 Panic set in among tradition-minded Shreveport-Bossier residents in the spring of 2016. The Cotton Boll Grill had closed.
Opened in the historic Highland neighborhood in the 1930s, when the Cotton Boll relocated in 1976 to 1624 Fairfield Avenue just across from the courthouse, the community grumbled but settled quickly into new patterns. In 2015, the tiny 30-seat roadside diner was sold with barely a ripple to Leslie Henry-Mellor but the announcement just one year later of Henry-Mellor's necessary closure of the heritage business due to family medical issues calling her home to Arizona struck the heart of the community.
For many the value-driven, predictable eatery was the only place they would consider for a morning cup of coffee and a biscuit dripping in butter. Hearty breakfast meetings were common, with deals often cut over plates of the tender, crisp-edged house pancakes or fluffy omelets bountifully stuffed with griddled ham and cheese. Lunch would summon them back for the red beans and rice with sausage on offer every day, not just Mondays, or daily down-home blue plate specials like the mammoth, expertly fried seafood platters on Fridays and rich chicken and dumplings on Thursdays. Blue plates were always served with two vegetables and a side of bread, the hot water cornbread being the hands-down favorite.
The place was as reliable as rain, its closure most unpredictable, especially from such a predictable source, and absolutely unwelcome.
Just days after the undesirable announcement another came that set the community at ease: Seth Manly, owner of onthegodelivery.com, established himself as a new local hero in purchasing the Cotton Boll, keeping the hours the same and rehiring the same warm and welcoming staff. He kept the drive-through pickup window open but he also made The Cotton Boll the first restaurant serving breakfast to partner with On the Go Delivery. Now that belt busting breakfast could be delivered directly to your office.
Today, daily business at The Cotton Boll is handled by first time restaurateur Vikki Markavich and her daughter, but time still seems to stand still. The oxblood red exterior, cozy environs enlivened with a collection of Shreveport artifacts and the peerless, thickly-battered "New Orleans-style" fried chicken remain the same. Order the pecan pie "heated and treated" — griddled with a pat of butter on top under a lid topped with ice cubes — and it will arrive warm, gooey and steamed through. Welcome new menu additions include thickly-battered chicken fried steak under a cloak of cream gravy, a beef patty melt on rye topped with grilled onions, and an orange marmalade buttermilk pie.
The Cotton Boll 1624 Fairfield Ave. Shreveport | 318-221-9397 | facebook.com/CottonBollGrill
Jacquelyn's Café 1324 Louisiana Ave. Shreveport | 318-227-8598 | jacquelynscafe.com
Good Bets
In an era that relishes the quick and convenient, another of Shreveport's reliably quirky old diners, Jacquelyn's Café, continues to welcome hoards of hungry locals through its swinging front door into a sweet, old-school dining room set with low, barrel- backed chairs and tables covered in oilcloth. Jacquelyn and Jimmy Caskey opened their wholesome café on Louisiana Avenue in 1983. Famous for its crowded, noisy dining room, creamy old-fashioned shrimp salad sandwiches, buttery Shrimp Étouffée, a different cream soup every day, and homemade pies — Almond Jacq, Black Forest, and German Chocolate — to dine at Jacquelyn's Café is to enter an era of quiet simplicity and gracious hospitality.