Decadent Dining
The Supper Club in Baton Rouge dazzles with sophisticated fare and luxe interior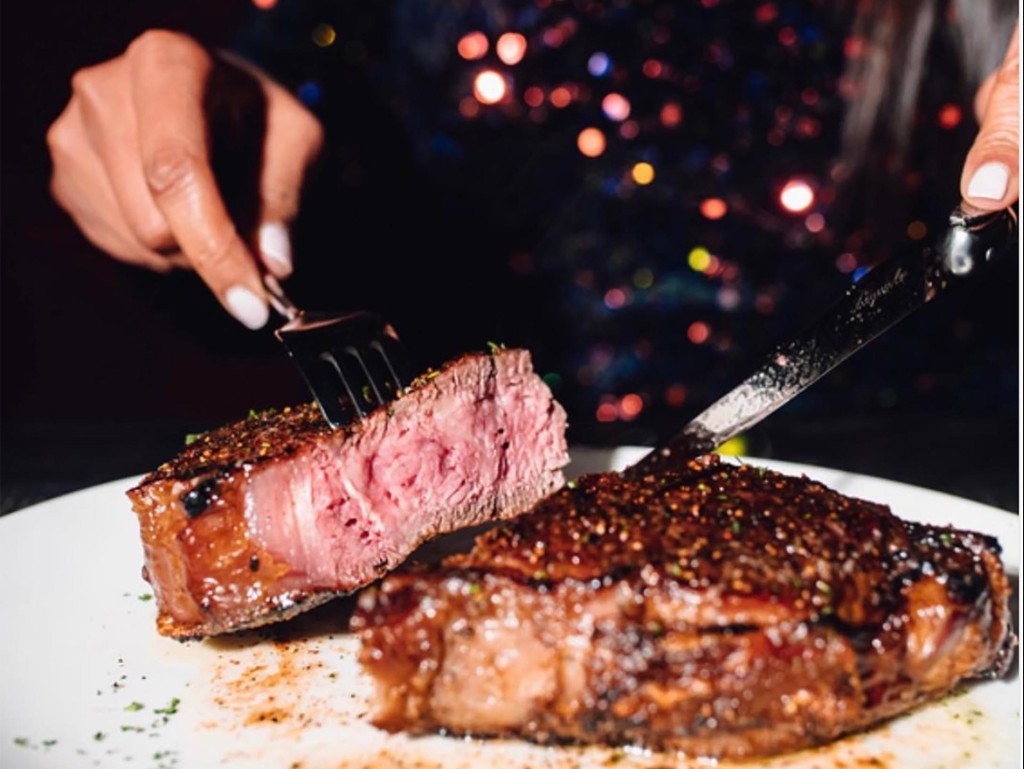 The retro glamour of Baton Rouge's swank new hotspot, the Supper Club, owned by Brandon Landry (founder and CEO of Walk-On's Sports Bistreaux) is enticing diners with its seductive décor and luxuries such as Beluga caviar, baked Alaska and crème brûlée flamed tableside. Dinner offerings include elaborate seafood towers, lobster bucatini with truffled pomodoro and exceptional Japanese A5 Shichiri Wagyu steaks. Musical playlists appreciably shift by the hour. Tips: Cocktail attire; make reservations (supperclubbtr.com).
New Iberia
Queen Mother Celebrated
The Iberia African American Historical Society has been awarded a Rebirth Grant from LEH to host the first-ever Queen Mother Moore Legacy Symposium and Celebration July 27. Venerated globally as a pan-Africanist, civil rights activist and educator with honors from various African nations, Moore was born 124 years ago in New Iberia. She pioneered international organizations abroad and was also the founder of the reparation movement now being discussed in Congress. The July celebration (live-streamed) includes a symposium at the Silman Theatre with leading U.S. scholars. Supporting organizations: Nelson Mandela Museum, Margaret Walker Center, Ernest J. Gaines Center, Envision da Berry and Shadows-on-the-Teche (IAAHS.org).
Lafayette, New Orleans
Kudos to Seafood Queen
Lake Charles Chef Amanda Cusey of The Villa Harlequin, crowned Queen of Louisiana Seafood at the 15th annual Louisiana Seafood Cook-off in Lafayette (for her pan-seared red drum over tomato polenta with a crawfish cream sauce) is representing Louisiana at the Great American Seafood Cook-off in New Orleans Aug. 6. Competing for the first time at the Cajundome in June, Chef Cusey received her European training at Tante Marie Culinary Academy in Surrey, England followed by multifarious cooking stints culminating with head chef posts in Dublin's former Fiorentina and the erstwhile pop-up EATily under Irish Chef-restaurateur Oliver Dunne, holder of a prior Michelin star who returned in 2014 to modify his flagship Bon Appetit in Malahide (facebook.com/GreatAmericanSeafoodCookOff/).
New Orleans
Toasting 20 Years
Tales of the Cocktail returns to New Orleans July 25-29 for in-person celebrations to herald its 20th anniversary. Enjoy special events, festivities and educational initiatives (70 unique sessions, seminars, roundtables and panels featuring over 250 industry leaders), the 16th annual Spirited Awards (for the world's best bars and bartenders) and an all-new New Orleans Cocktail Tour series, plus digital programming via the virtual TOTCF platform (talesofthecocktail.org).
Photo courtesy Supperclub