Eye of the Beholder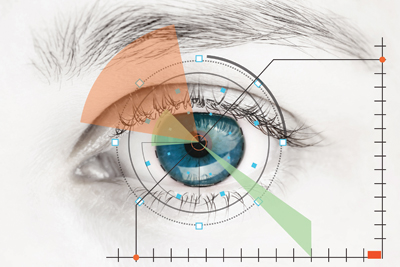 Caring for your eyes and your vision is more complicated than many realize. After a certain age, people often get their blood pressure and cholesterol checked, but they won't get their eyes examined unless they have vision problems. This is a mistake, one that could potentially cost you your eyesight from diseases like glaucoma or macular degeneration.
Glaucoma is a condition of increased pressure within the eyeball, resulting in a gradual loss of eyesight. The emphasis is on the word gradual. Dr. Margaret Carter of the Eye Clinic of Lake Charles said glaucoma slowly takes away a person's peripheral vision. Eventually, it can seem like the patient is looking through a straw. By the time it becomes noticeable, the damage is done. So what can you do?
"The most important thing you can do is have an eye care professional examine you on a regular basis," said Carter.
Carter recommends that adults age 45 and over receive yearly checkups from an ophthalmologist. With regular examinations, glaucoma can be detected early and treated with eye drops that reduce fluid production in the eye and promote drainage. However, it is important to remember to stay on them and keep your appointments with your doctor. Carter said she'd talked to patients who started on the eye drops, but stopped taking them because their vision was fine.
"Glaucoma never goes away, so it has to be treated and monitored on a regular basis," said Carter.
Another eye issue is macular degeneration, a degenerative condition involving the central part of the retina. Typically, this is a disease caused by aging. Vitamin supplements are the primary form of treatment.
Genetics play a part in both glaucoma and macular degeneration. If a family member has had either disease, visiting an ophthalmologist should be considered mandatory.