Texas Chic
A weekend jaunt to the Dallas Arts District is a must for culture seekers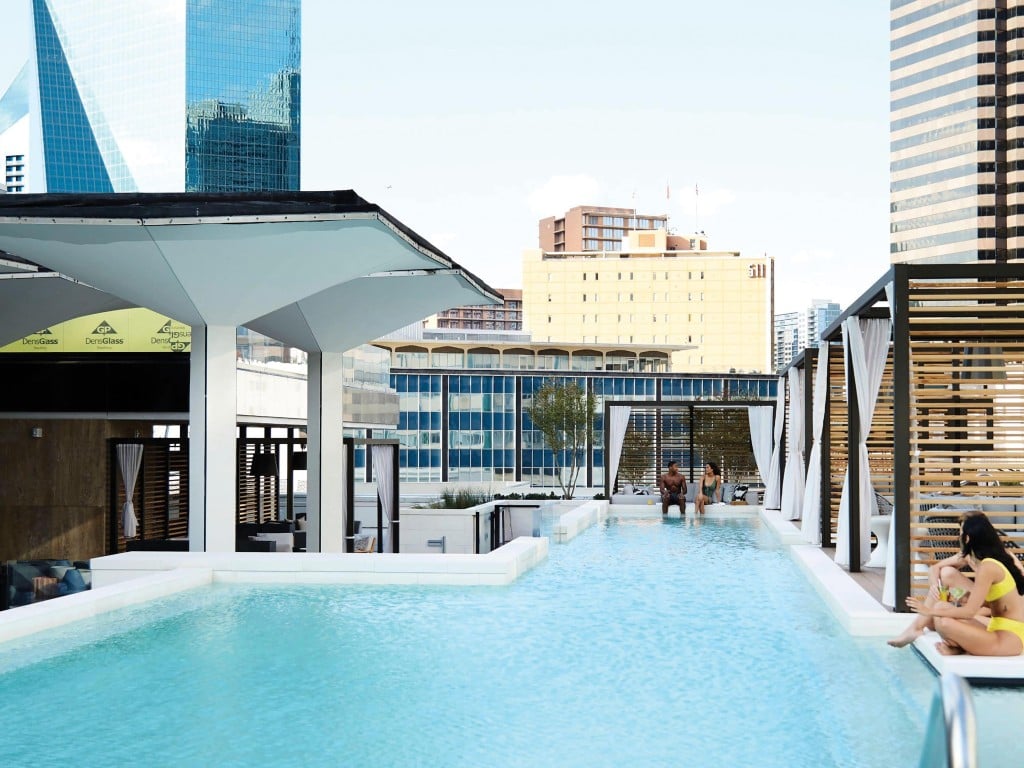 Art and architecture lovers in search of a city break should look no further than skyscraper-peppered Dallas, which boasts an enormous urban arts district. Weighing in as one of the largest in the nation, the artsy expanse stretches for 19 contiguous blocks, occupying some 68 acres. Within it rise a plethora of buildings designed by award-winning architects (the largest such trove in the world), as well as museums, performance venues, clever shops, creative restaurants and much more. Known as the Dallas Arts District, the area occupies the northeast corner of downtown.
Stay
For an aesthete's consummate getaway, choose the Thompson Dallas, which matches your passion for the arts with its own dedication to stylish pursuits. Located in downtown Dallas' The National, formerly the circa 1965, design-centric First National Bank building, the redo project is the largest adaptive reuse project in the history of Texas at $460 million. Awash in art and eye-catching curiosities, opulent and hip at once, the hotel features 219 rooms/suites and two splurge-worthy penthouses. A rooftop pool, spa and extraordinary eateries, such as Catbird, a jewelbox restaurant and bar on the 18th floor with riveting views, Monarch — a Danny Grant Italian hotspot, and Kessaku on the 50th floor, a sake and cocktail lounge.
Eat and Drink
Hit Casablanca Bar & Lounge for an exotic escape into the evening. Its Moorish design and craft cocktails promise to delver you into another realm. Their boozy teas, ideal for crowds, rule. Try Mary Poppins Would, infused with gin, ginger black tea and mint syrup. The Woolworth, which houses in a former five and dime store, loves a gaggle of guests. With your gang, dip into satisfying fare such as crab nachos and lobster fondue, while you sip cocktails — such as the Bond Girl, concocted with truffle-washed Greek vodka and garnished with a blue cheese olive. Zen and elegant Tei-An showcases the artistry of Japanese food, philosophy and culture, fitting well into your weekend away's theme.
See Go and Do
Stick with your arty motif and metaphorically paint your way through the Dallas Arts District. You might listen to a Telemann concerto at the sleek Myerson Sympony Center, cry through a Meyerson love story at the Winspear Opera House and be awed by beautiful moves of the the Dallas Black Dance Theatre. Ogle any of 24,000 works of art, which run the gamut of 5,000 years of culture and eras at the Dallas Museum of Art, one of the largest art museums in America. Within the garden-like Nasher Sculpture Center, see how nature frames the majesty of sculptures by artists as diverse as Nic Nicosia and Cy Twombly. To ponder graceful secular and religious pieces from the Far East, wander the Crow Collection of Asian Art. Visit Lighthouse Artspace, home to Immersive Monet & The Impressionists.
Shop
Fashion and design reign as functional art. Wear art after shopping at MARKET, a chic women's clothing concept store in Highland Park Village. Stunning Forty Five Ten features Dallas-luxe-lines, such as Rosie Assoulin, Erdem and Khaite. Grange Hall wows as a menagerie of fashion, jewelry, comestibles, accessories and more. Uncommon Market has an array of objects, each as mesmerizing as the next, ranging from home decor to furniture. Whimsical Zsa Zsa'a Unique Boutique brings cheer with items from toys to pet accessories to books to aprons. Men and women go wild over the premium denim options at Indigo 1745. Fill the coffers at Mosaic Makers Collective which sells baby clothes, bath products, apparel, jewelry and more.
Photos Courtesy: The Thompson Dallas; The Dallas Museum of Art; Casablanca Bar & Lounge