Play Well
Brick Fest Live in Shreveport is for Lego lovers of all ages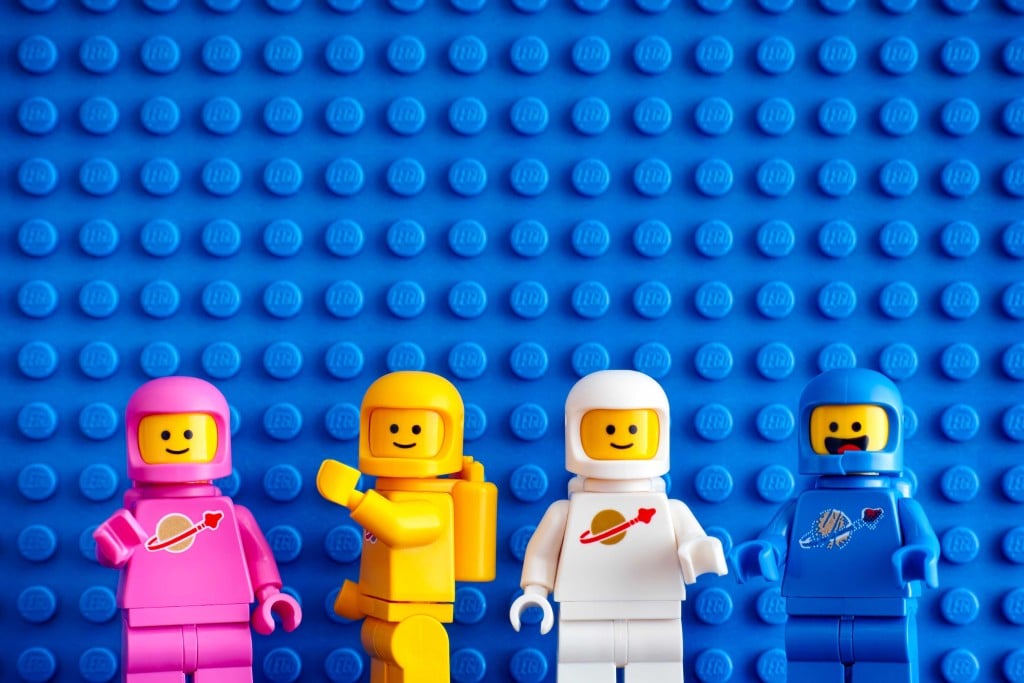 LEGO fans, get inspired with mind-boggling life-size creations and exhibits, live shows by master LEGO builders and hands-on building activities during Brick Fest Live (Oct. 8-9), a traveling show held at the Shreveport Convention Center (brickfestlive.com).
Jeanerette
First in the U.S.
The LSU AgCenter and Louisiana Sea Grant recently unveiled a new facility at AgCenter Iberia Research Station, the first of its kind in the nation, offering seafood processors hands-on training with special equipment that can be used to create value-added products to seafood being caught in local waters. The facility will also be used as a demonstration lab for people who want to start a seafood processing business. The facility is designed to attract new economic development while improving seafood technology and safety for a billion-dollar industry (lsuagcenter.com).
Lafayette
Axe Throwing Therapy
Do you need to blow off a little steam? Urban Axe Throwing recently opened in Lafayette featuring nine throwing bays each with a digital target system with a variety of interactive games for single throwers or groups. You'll be able to not only throw axes at innovative projected targets but also try your hand at being a ninja. Great for team-building events, bachelor or bachelorette and divorce parties, dates and family reunions (urbanaxeacadiana.com/book-online).
New Orleans
A Cachet of Cool
MovieMaker Magazine named the Oscar-qualifying New Orleans Film Festival among the top "25 Coolest Film Festivals in the World." The 33rd annual NOFF (helmed by new Executive Director, Sarah Escalante) returns Nov. 3-8 to a diversity of venues with in-person panels, parties and 500 filmmakers plus cash awards and prizes valued at over $150,000 (accessible globally Nov. 3-13 via NOFF Virtual Cinema). Submissions for NOFF's 2023 edition will open in late November via FilmFreeway (neworleansfilmsociety.org).
Calhoun
New Winery and Vineyard
North Louisiana hasn't been known as a wine-producing region, but times are changing thanks to Michael and Savanah Ray (devotees of Napa and Sanoma Valley). After years of planting, planning, and pioneering new varietals such as Caminnare Noir and Ambulo Blanc they have opened Thirsty Farmer Winery and Vineyard in Calhoun. Enjoy fruit-forward wines to bold reds, hard cider and artisanal breads with charcuterie boards on Saturdays. Read more in Natural State on page 56 (thirstyfarmerwines.com).
For Kids of All Ages
Shreveport
LEGO fans, get inspired with mind-boggling life-size creations and exhibits, live shows by master LEGO builders and hands-on building activities during Brick Fest Live (October 8-9), a traveling show held at the Shreveport Convention Center (tour.brickfestlive.com).
Further Expansion Underway
Geismar
Following a major investment of a $780 million project to double production capacity in the expansion of its Geismar facility, BASF will invest an additional $19.8 million in its manufacturing complex to amplify production of chemical intermediates that contribute to the global supply chain of dishwashing detergents, automotives and electronic products and inkjets, thus retaining 1,000 existing jobs while adding 58 more construction jobs (basf.com).
Get Blown Away
Opelousas
Learn Cajun and blues tunes and techniques on the harmonica during lessons (beginners to advanced) and jam sessions led by famous harmonica players at Blown Away on the Bayou, the first-of-its-kind, world-class harmonica summit and mini-fest with daily hands-on instructions and nightly jamming and dancing to Cajun, zydeco and blues bands (October 20-23; Opelousas). On-site housing options; transportation to and from nearby hotels and the airport; catered by Cajun chef Jolie Meaux (linktr.ee/blownawayonthebayou).
Star Sightings
New Orleans
Breaking Bad's Bryan Cranston and Oscar-nominated Rosie Perez have recently been sighted enjoying French Quarter and Uptown havens. They're in town filming Showtime's Season 2 of Your Honor until it wraps in December. The most-watched debut series on Showtime ever with 6.6 million weekly viewers, the thrilling crime drama presents Perez as Olivia Delmont, a bold attorney manipulating unwilling assets to bring down a New Orleans crime family. Cranston plays perspicacious Judge Michael Desiato (sho.com/your-honor).
Grand Réveil Acadien 2022
Vermilion, Lafayette, St. Martin, Lafourche and Terrebonne Parishes
Held every 5 years, the Grand Réveil Acadien 2022 is a multi-parish experience celebrating the lasting cultural impact and history of the Acadian people. Daily events begin October 1 in Abbeville's Magdalen Square and continue across Acadiana through October 9, culminating in Lafayette's St. John Cathedral and Warehouse 535. The purpose is to encourage Acadians from around the world to continue advancing French speaking events over Cajun food, music and cultural celebrations (louisianeacadie.com).
New Imperial Calcasieu Museum
Lake Charles
The Department of Economic Development Administration (EDA) is awarding a $1.6 million grant to the Southwest Louisiana Convention & Visitors Bureau to help build the new Imperial Calcasieu Mardi Gras Museum, funded by the American Rescue Plan. The EDA investment will be matched with $400,000 in local funds and is expected to create 88 jobs, retain 66 jobs and generate $1.7 million in private investment (imperialcalcasieumuseum.org).
Closing the Digital Divide
Jefferson, Livingston, East Carroll, Rapides, West Feliciana
A $130 million investment in Louisiana's broadband expansion and 5 new Digital Literacy Pilot Programs from the American Rescue Plan were recently announced. The expansion is designed to bring more accessible internet to more than 66,000 households and small businesses through internet service providers in 50 parishes (Connect.la.gov for the list of 50 parishes). Parishes housing the 5 Digital Literacy and Inclusion Pilot sites: Jefferson, Livingston, East Carroll, Rapides and West Feliciana.
Funding to Fortify Roofs
Many Louisiana homeowners will be granted funding to fortify their home's roofs through the new Louisiana Fortify Home Program, effective January 1, 2023. Louisiana Insurance Commissioner Jim Donelon said, "The program will mitigate future storm damage and reduce residential property insurance costs." Gov. John Bel Edwards officially signed Act 554 in June, spearheaded by House Insurance Chair/State Representative Mike Huval. The standards for proper fortification were adopted from the Insurance Business Home Safety organization (IBHS).
Hold Your Cravings
Lafayette
Organizers have postponed the annual Acadiana Po-Boy and Plate Lunch Festival until the Spring of 2023 due to "the ongoing challenges of labor shortages in the restaurant industry." To be held at Lafayette's Parc Sans Souci; follow event organizers at socialentertainment.net to stay updated on dates and developments.
A Culinary Conqueror
New Orleans
Congratulations to the Windsor Court Hotel, named as the winner of Food Network's television show, Supermarket Stakeout (Season 4, episode 8) presented by Iron Chef, Alex Guarnaschelli. Culinary Director, Igor Krichmar (Executive Chef of the Grill Room for the past two years), took first place during a gripping competition (foodnetwork.com/shows/supermarket-stakeout).
Who Dat?
Vermilion River
We hear creepy critter tales like the recent six-foot bull shark that was caught along Lake Pontchartrain's seawall (the fisherman, listening to the Jaws' theme song, threw it back in the water), plus those alligator crossings along Slidell and Lake Charles highways. But an albino nutria? Neil Guidry was surprised when he spotted (and filmed) an all-white albino nutria scurrying alongside the Vermilion River, a rare sight indeed. The nutria's long, glossy hair usually varies from dark to yellow brown with dense grayish underfur.
Art Inspired by Nature
Alexandria
The Alexandria Museum of Art invites visitors to celebrate their signature annual art event, the Farm to Forest Plein Air Festival (October 13-16). The five-day visual feast brings artists to the city and surrounding farms, nurseries and Kisatchie National Forest to paint the abundant natural beauty of the area followed by workshops, parties, exhibits, artist prizes and awards (farmtoforestpleinair.com).